You might be surprised that only some people crave durable headphones. For many people, headphones are temporary because they tend to change their pairs according to the latest trends and aesthetics. But if you like to own a classic pair, you need to look into the durable headphones options since this will save you a lot of money and time. The beautiful thing about durable headphones is that they take care of themselves as long as you use them responsibly and clean them often. You don't have to worry about visiting customer care before a decade has passed. More importantly, you will be able to work on your professional projects without any fluctuation in the quality of results due to the horrible performance of your headsets.
What exactly does durability mean?
Durability has a different meaning for everybody. Everybody has different features they focus on while purchasing a headset. Even then, in general terms, durability touches upon several factors, In a theoretical and operational sense.
❤️ Rugged build
Durability means a rugged build. Headphones built in this manner use the kind of engineering which automatically makes them suitable for harsh environments. This kind of build focuses on the strong connection between the various parts of the headset and their use of great-quality hardware. At the same time, the materials chosen for this hardware do not get cracked or scratched easily.
❤️ Withstanding pressure and rough use
Withstanding pressure and rough use are more than just robust hardware. This factor relies more on clever engineering and, at the same time, good-quality processors. You will only be able to use an item that is flexible and made for your current needs. That is why it is often said that even when you are going for a classic pair, go for the one that matches the current technology needs because those are the requirements you will have today.
❤️ Enduring sound quality
As we said before, durability means more than just the hardware. The most crucial durability factor is a sound quality that does not deteriorate over the years. Buying a set of headphones with just as promising a set of speakers as anything else is essential. Quality speakers usually cost a lot, but this money is worth it when the plan is to keep the set of headphones the same, at least for the next ten years. Enduring sound quality also means a rich tone and neutral or bass emphasis. It obviously will depend on your requirements for your headset.
❤️ Long-term warranty
The long-term warranty comes hand in hand with durability since the main aim is to wait to switch headsets. Most premium quality brands show long-term warranties as an extension of trust, and they also have excellent customer service to make this warranty-based exchange a reality. The best headsets can have malfunctioning units once in a while, and a good warranty program can save you much trouble.
❤️ Good for prolonged listening
Rough use does not only mean dropping or scratching; your headset should be fitted with high-end materials that enable it to play without exhaustion. Prolonged listening is essential for professional users, gamers, and musicians. Even if you are a beginner in these industries, go for a headset that will last you long, no matter how many extra hours you put in during the learning process.
❤️ Excellent comfort
Durability also means comfort. In this list, we have heavily focused on comfort because without come; durability does not matter. Again it is important to note that most premium brands have started to focus on comfort and to create clever designs which fit the most diverse needs, which include physical, psychological, and communal comfort.
 The buying guide
Choosing a durable set of headphones can become a massive necessity for many people because of all the practical concerns that come with the use of headphones themselves. Durable headphones are a value for money and facilitate their usage in various settings, including professional, outdoor, crowded, and in-commute.
❤️ Premium material quality
The best method in which any brand or designer can interest you in the durability of their products is through premium material quality. Premium material quality means using excellent materials for our personal benefit and the kind that will benefit the environment in the long run. What kind of materials a brand chooses to use is their conscious decision, so as a user, it is essential to pay close attention to the various items that go into making a headset.
❤️ Premium sound quality
Sound quality depends on several factors. On the one hand, there are the speakers and the drivers, which will determine the output of the sound that reaches you. Durable headsets must be held accountable for this. On the other hand, some professionals and gamers require hands-free audio settings, whether in terms of the switch and dial on the headset itself or a more advanced setting through the headset app. Whatever your personal needs are, don't forget to conduct concrete research on them.
❤️ Look at the reviews
Remember to look at the review. Most of the time, professional creators and technicians' reviews are much more detailed than anything the official website or store can tell you. At times there is a lot to learn from these reviews as well. Detailed reviews for premium headsets are available on all major E-Commerce stores, including third-party retailers like Amazon.
❤️ Customer service
Since we are talking about durability, customer service is all the more critical. Customer service will resolve it if you have any concerns about your headset. It will also facilitate exchanges if required. If you are having any trouble setting up the app or login in again, you will require customer support to help you with it. Sometimes durable headsets can start working again after a bit of repair, and most premium brands also offer the option of repair at their official maintenance stores.
❤️ Classic aesthetic
If you care about aesthetics, you will be concerned with buying a headset for the long term. What if headset aesthetics change as it has in the last two years? With new features being introduced in the market, new designs are also coming up. You can tackle this issue by going for headsets with the most classic design – since classic designs are timeless, these headsets will not go out of style for decades to come. Especially for professional quality headphones, you will need a style that meets your professional and personal design requirements.
❤️ Other personal features
Personal features refer to those features that change from person to person. Some individuals are happy with comprehensive connectivity as long as the headphone is durable and the sound quality is good; otherwise, they work in field settings and can only do with Bluetooth connectivity. Some people who travel and work out a lot will require headphones with water-resistant and dust-resistant qualities. Some prefer noise cancellation, others despise it, and yet others need 3 to 4 additional noise reduction and isolation settings that they will switch through in their daily lives.
Best durable headphones for all budgets
Sennheiser Momentum 2.0
Sennheiser is a brand known for its accurate and shockingly clear sound quality. Now coming to this pair, this sounds phenomenal, which makes it stand out. The two built-in microphones can protect your voice seamlessly against any background interface. The car cups are also made with top-quality leather, and the stainless steel headband does not feel uncomfortable over the head and lives up to your expectations.
Features
● It comes with Noise Gard hybrid active noise cancellation.
● Also, the four microphones offer excellent isolation.
● It is lightweight which is around 2.00lbs
● This pair has Bluetooth 4,0 connectivity.
● 22 hours battery life.
👍 Pros
● It is made with premium quality material which looks stylish and attractive.
● Excellent noise cancellation
● It is comfortable for more oversized earcups people as well.
👎 Cons
● The headband and earcups can be slightly stiff for some users.
● This is not the pair for an intense workout session.
● The case is not that hard to protect the headphones from hard falls.
Price
199 USD
Our verdict
This headphone is the most versatile piece, which makes this pair fit our lifestyle. Also, this is a travel-friendly headphone for its sturdiness. It is a complete package of wired and wireless options.
_______________x_______________
Apple Airpods Max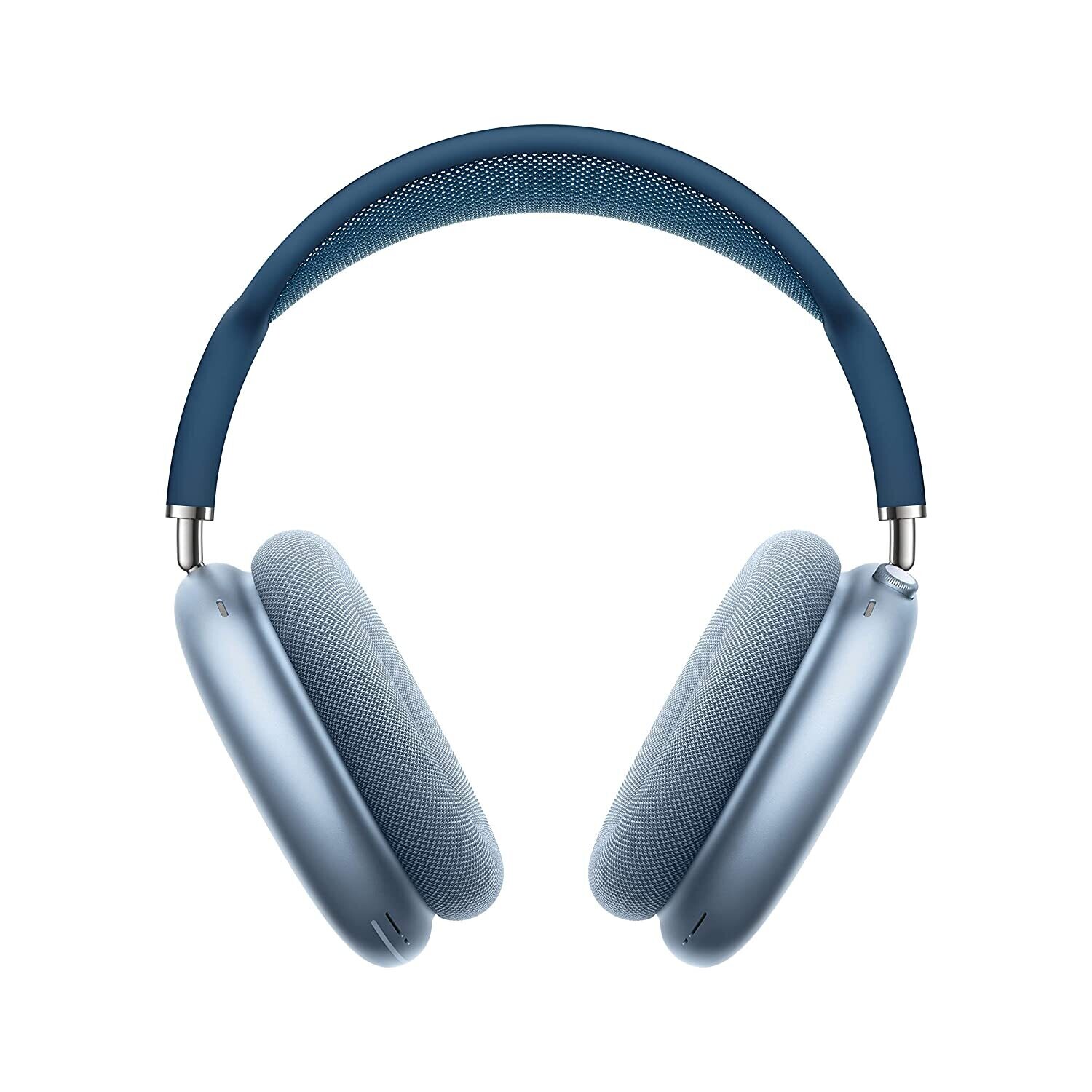 Apple is the brand that deserves to be on this list because creating state-of-the-art products for its customers which cannot be compared with any other similar headphones in the market. It is also known for security and durability, making this an excellent purchase. This headphone is the most expensive and premium product of Apple. Now, regarding the comfort and durability of a headphone, there is no point in denying this Airpods Max. The stainless steel frame and all-steel design look refined and reflect the high-end material. Therefore, this hardy pair is encased with soft cushion material for extreme relaxation.
Features
● Digital crown for volume control available.
● Its state-of-the-art lightweight design with premium cushioning on the headband and around the ears. The weight of these headphones is nearly 0.85 pounds.
● It offers a variety of connectivity options, including wireless wired NFC Bluetooth transparency and audio sharing.
● Noise cancellation feature available.
● This headphone comes in five colors: space gray, silver, pink, sky blue, and green.
👍 Pros
● It has the most diverse connectivity for all your Apple devices.
● Exceptional audio and dynamic head tracking for the most stable and holistic listening experience.
● The noise cancellation feature is paid with a transparency mode feature so that you can play your audio in isolated and integrated settings.
👎 Cons
● Memory foam ear cushions
● These headphones are not water resistant.
● It can only be connected through the lightning cable.
Price
199 USD
Our verdict
There can be no other verdict for this set of headphones except the cons; they are perfect. The only concern with apple products is their extravagant prices. If that is not a concern for you, choose this one from the list without thinking twice.
_______________x_______________
Sony MDR7506
We have always said that nothing beats Sony regarding durability and builds quality. These are professional headphones with an edge to their sound quality that can match any other professional headset by competing brands. This professional monitoring headphone with higher impedance could be an excellent choice and the most durable pair on the market. The Neodymium magnet will provide a great listening experience if you are at home or on any
trip. Therefore, this foldable headphone comes with a pouch, making it safe for travel and super convenient.
Features
● Over-the-ear headset and closed-ear design
● Neodymium magnets and 40 mm drivers
● 9.8 food court with a gold-plated plug so that no wire damage can occur even during long-term jamming sessions.
● It only offers wired connectivity.
● Large-diaphragm build but foldable with rugged construction.
👍 Pros
● As expected from Sony, it uses high-quality materials for its bill structure and has a highly damage-resistant model.
● This product provides excellent noise reduction features for its shut design, a significant part of any professional headphones.
● It offers an utterly padded headband and soft padding on the ears.
👎 Cons
● Does not have a built-in microphone which is quite essential nowadays.
● You will have to pay if you want anything besides headphones, such as a microphone, a case, or a USB.
● It is not Bluetooth and cannot be used during travel.
Price
80.99 USD
Our verdict
Sony is definitely above any other brand regarding professional headphones. Headphones last more than one or two decades easily. They also offer many settings that professionals can use to access the depth of their audio.
_______________x_______________
Audio-Technica ATH-M20X
When you hear the name of this brand, you automatically know that we are talking about professional studio headphones. This set rewards you with the best fit and soft cushions if comfort is your concern. The ear cups sit over your ears and do not feel too tight or loose. Also, you will get a metal strap under the ear cushions, which increases the headphone's durability. These headphones have a specified audio sensitivity of 96 decibels and can give you the crispest and most detail-oriented sound quality you want.
Features
● Advanced engineering in build quality intended for extreme rough use.
● Though it feels heavy on holding it but provides an excellent build for comfort, being an over-ear headset.
● 96 decibels audio sensitivity
● Adjustable headband offered for optimal comfort.
● Firm, fitted wearing experience without being too harsh on the temples.
👍 Pros
● 40 mm drivers with rare Earth magnets are essential for all professional headphones in today's market that provide sound clarity.
● Designed for studio tracking monitoring and mixing on an everyday basis.
● Comfort is not an issue with premium quality cushioning on the headband and the ears.
👎 Cons
● Bluetooth connectivity is not available.
● The weight of the headphones could be more comfortable, being 6.7 ounces.
● This pair does not come with a microphone.
Price
49 USD
Our verdict
It is a straightforward studio headphone designed for one particular use. At the same time, this headphone is cheap compared to other professional headphones and can give the same, if not better audio output. The durability of these headphones is excellent, except for the wire and jack.
_______________x_______________
Jabra Evolve 2 85 UC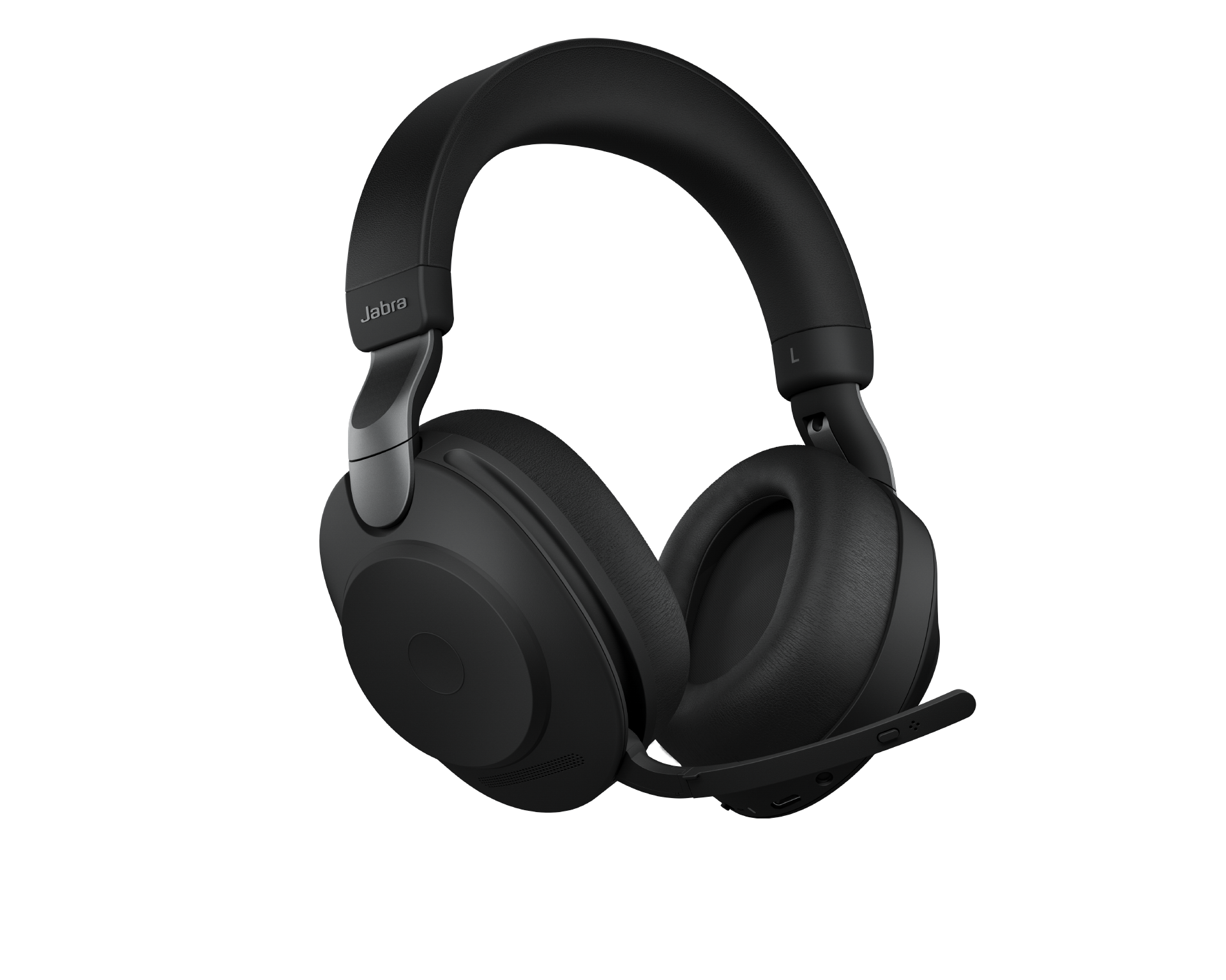 It is tough to find a stereo headphone that is also wireless at this price range. Jabra creates climate-friendly headphones. These headphones come in a metallic black shade, and they are created with a postmodern, minimalist aesthetic. The most exciting thing about the headphone is that it is made of biometric measurements of a hundred heads to make something unique that every head size and shape can wear.
Features
● It has the most beautiful design created with minimalism and professionalism in mind.
● It offers 8 hours of battery life on a 15-minute charge.
● It comes with a high-quality microphone to facilitate communication. Inbuilt 10-microphones are available in the headset.
● This headphone comes with 54% noise cancellation and isolation.
● It works with all communication platforms, including Microsoft teams, Avaya and Cisco. UC-certified design.
👍 Pros
● It provides water resistance.
● This headphone has an excellent rugged structure with total comfort from firm cushioning on the ears and full padding on the headband.
● Thirty-seven hours of battery life.
👎 Cons
● Produces a weight of 10.08 ounces on your head
● You will have to purchase the stand separately.
● It comes in two options, USB-A and USB-C. Both options are not available in the same headset.
Price
456.49 USD
Our verdict
The central plus point of these headphones is their ability to provide an all-rounder experience to their users while offering no compromise on durability or sound quality factors. They can be used in stereo settings and have an excellent design, making them great for everyday wear.
_______________x_______________
Philips SHP9500
This piece is another premium-quality set that you are bound to see everywhere. Indeed this precision stereo headphone finds itself in every list because of the versatile range of facilities that it provides to its users. This over-ear headphone enhances comfort and is also designed in such a way that it can withstand the drop of accidental shock. The sturdy material of this headphone can last for years. So, if you go for this pair, you do not need to buy another pair over some years.
Features
● Its professional precision stereo over-the-ear headphones with a 32-ohm impedance.
● It comes with a double-layered headband question and firm, breathable cushions around the ear speakers.
● 101 decibels audio sensitivity and a 3.5mm cable for a plug-and-play option.
● No distortions in sound quality and 1.5-meter connectivity.
● It comes with an open-ear design with a fitted headband.
👍 Pros
● The main class point of these headsets is the excellent sound quality that they can produce.
● Have the most expansive soundstage with a neutral but rich tone emphasizing the tiniest details.
● 3.5 m cable, which is also removable when you have to travel.
👎 Cons
● Weighs 0.3 kilograms which might interfere with long-term wear.
● One hundred one decibels is not a great option for most stereo headphone users since this can damage your natural capacity to respond to audio.
● Bluetooth option is not available.
Price
74.99 USD
Our verdict
This headphone is not built for people who want to give their classic pair multiple uses. It is a straightforward set with 50 mm high power angled drivers whose main job is to produce excellent sound quality. That is why this headphone is meant for true professionals.
_______________x_______________
Logitech G PRO Gaming headset
It is a second-generation gaming headset, meaning it will live up to all modern gaming standards. This headphone is designed for exceptional compatibility with Xbox One, Xbox series XS, PS5, PS4, Nintendo switch, etc. This product is made with a combination of aluminium and steel, which make it great in terms of durability. The ear cushions are also durable for memory foam padding and do not feel uncomfortable. It is also an added advantage meaning it prevents outside noise to some extent.
Features
● Designed keeping in mind the highly rough use required by gamers
● The detachable microphone feature offers high-quality real-time conversations and nose isolation without lag.
● It has an impedance of 35 ohms which is as great as any professional-level stereo headset.
● Object-based surround sound gives an excellent gaming experience regarding position, distance, and object awareness.
● Beautiful build and optimal comfort with soft ear pads and full padding on the headband.
👍 Pros
● 50 mm drivers to give excellent sound imaging.
● An improved bass response such that it can also be used to review and jam high-quality audio tracks.
● Many added features to the microphone include noise reduction, compression, limiter, blue voice technology, and voice amplification.
👎 Cons
● The price range is entirely on the expensive side.
● Lack of multiple microphones, which are essential for gaming.
● It requires G HUB software (along with an external sound card) on the windows PC.
Price
93.17 USD
Our verdict
Hands down, these are the most durable gaming headsets, not just in damage resistance but also in their long-term performance. You will be able to experience gaming differently once you get premium-quality headsets for it.
_______________x_______________
Skullcandy Hesh 2
It is a multi-purpose headset that can be used for music streaming, video content, calling, workouts, travel, gaming, and so much more. It comes with Bluetooth and wired options and can be bought in the dark blue or black. This over-ear headset comes with powerful bass, natural vocals, and precision highs. You can use this product for maximum comfort for the most extended session. However, this Hesh 2 piece could be better for critical listening and unstable for sports or fitness.
Features
● It has a 5.0 Bluetooth connection.
● It has an item weight of 1.04 pounds.
● It provides 15 hours of battery time at a 2.5-hour charge.
● Easy control of volume track skipping and going backward and forward on the headset.
● One-year manufacturer warranty.
👍 Pros
● It has excellent quality sound production with a 50 mm driver and the most authentic sound engineering hardware.
● It is built with premium-quality ear cushions and flexible headbands, making it one of the most comfortable headphones on this list.
● 33 ft wireless Bluetooth range.
👎 Cons
● The cushion is unavailable on the headband, and ear cushions can create issues for more prominent ear people.
● Five hours of charging time might be too much for some people.
● Mic for phone calls is low quality.
Price
49.99 USD
Our verdict
This headphone is a medium-budget choice for those who primarily want a headset for personal entertainment. It has a rugged build and an edgy aesthetic. So, there is nothing you want more in terms of everything.
_______________x_______________
Bang and Olufsen Beoplay H95
If you want to talk about underrated, let us talk about this H95 premium comfortable wireless active noise cancelling headphones. Contrary to the last option, this headphone is precisely made for those users who want one headset to work everywhere. It is a Danish brand known for making luxurious aesthetic material. But they maintain the sound quality. Therefore, it is a stunningly well-made headphone in cowhide leather that gets better as it ages. Also, the hard case of this headphone protects it from random scratches and bumps.
Features
● It has active noise-cancelling features with the latest technology.
● A futuristic and minimalistic design is intended for the optimal comfort of the user.
● 5.1 Bluetooth, which provides stability over the broadest range.
● It comes in 6 colours: black, chestnut, gold tone, grey mist, navy blue, and Nordic ice.
● It has the most comprehensive device connectivity, including all Apple and Android
products.
👍 Pros
● This pair probably has a unique aesthetic design in all the premium, durable headphones.
● It is made with high-quality materials like titanium lamb skin leather and AI memory foam.
● It provides advanced sound quality settings that can be changed and altered through the app.
👎 Cons
● Extremely high price.
● It can run smoothly with Thirty-eight hours of battery at a single charge.
● The drivers and Bluetooth codecs used by these headphones are similar to the ones used by headphones under 100 USD.
Price
849.00 USD
Our verdict
This headphone provides excellent sound quality, but only some professionals consider them appropriate for professional use. For most casual listeners, the price point of these headphones makes them an unlikely purchase.
_______________x_______________
Conclusion
Durability has recently become the most critical concern in the take industry as more and more products are manufactured for temporal use. Purchasing durable headsets is not just a right but also a responsibility since e-waste has become a massive worldwide issue.