Headphones have become essential in almost everyone's daily life at this point. These tools make doing everyday tasks so much easier no matter what struggles one is facing physically or mentally, especially as daily life continues to become monotonous and challenges pile up. The main task of these headphones is definitely to make every task easier than before. Therefore, waterproof headphones are an absolute requirement for a lot of buyers, especially the ones living an active lifestyle. In this article, we are going to look at the 6 top waterproof headphones for 2022. We are also going to discuss how to look for your perfect headphone pal, and what all factors made into our list.
Who should get waterproof headphones?
If you are reading this article chances are you have already made up your mind about purchasing a cool pair of headphones to make your everyday life easier. On the other hand, there are a lot of people who are unaware that they need waterproof headphones, and continue to worry about how they seem to damage the regular headphones so quickly every time.
  ?? If you are a swimmer
Image Copyright- https://www.inc.com/sonia-thompson/3-mental-toughness-traits-that-separate-olympic-sw.htmlThis is the easiest one to guess. It might surprise a lot of people but swimmers do require music and audio distractions as much as anyone else while engaging in high-intensity exercises.
As a swimmer, you might be required to pay for the highest quality of headphones in their waterproof variants, as you cannot afford for them to leak in during any situation.
?? If you have joined the gym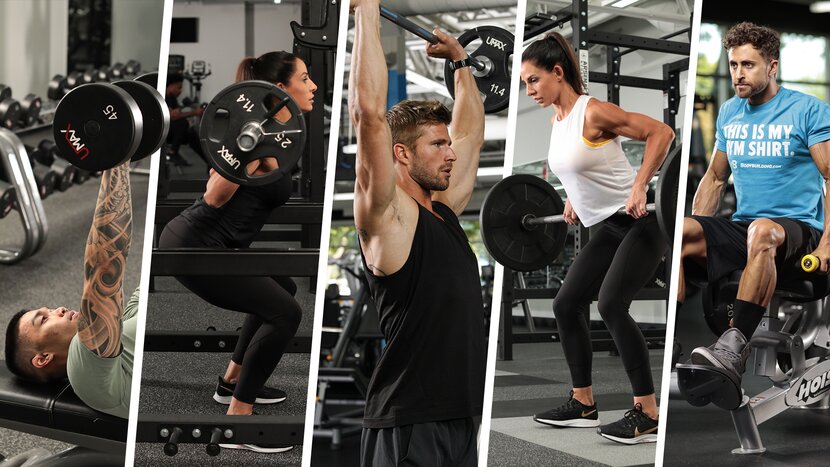 High-intensity gym workout sessions are going to leave you draining like anything if we are being honest.
Getting waterproof headphones is a great way to make sure you are not running them everyone's in a while as you jam to your favorite playlist and let it inspire you to work harder each leg day.
?? Professional in physically oriented jobs
If you are a professional working in jobs that are very physically oriented, you need good quality headphones.
Not just for your comfort but also to connect to important people during emergencies. Here you also require to look into facilities of good call connectivity, great mic quality, etc.
Why should you get waterproof headphones?
There are several benefits to getting invested in your new pair of waterproof headphones as soon as possible. Let us look at some of them.
? Waterproof headphones last longer than general headphones when you are in a situation of being in direct contact with water or sweat for long hours. Even if general headphones appear to function well in moist conditions, over time this slowly deteriorates in quality and after time can go numb. At the end of the day, you are saving yourself a pretty penny and a lot of hassle by investing in headphones that last long for you.
? You can be precise with your headphone usage as different headphones are rated for different water depths. This means you will be more informed as a purchaser and the user of these headphones near water. Again this signifies that you will be paying money for something built exactly for you since we often end up paying more money for general headphones which do not serve us.
? These headphones, while not allowing environmental factors to affect your listening experience, will maintain the health of your ears. Therefore, your overall sense of balance will be engaged in active sports which is quite essential as an athlete. Not only physical health but also mental health alongside can be affected in case of long-term noise and sound disruptions when encountered by the user on a routine basis. Instead of decreasing distractions, it can contribute to anxiety and hyperactivity.
? Increasing productivity can usually be achieved by detaching ourselves from our high-stress environment and focusing on our body movements and at the same time our mind-body connection. This is a key part of physical activity mastering, beard by a beginner or a pro. Waterproof headphones are taking this one step further by making sure you are not away from your product activity catalyst even when working with or near water.
The ultimate buying guide to waterproof headphones
Keeping our focus strictly on requirements that will make or break a purchase, let us look at those factors which play an important part in our purchasing or not purchasing a particular pair of headphones.
 ✅ Sound quality
No matter what you require this factor can never be taken lightly. After all, it is clear that is why you are buying these headphones in the first place. Good sound quality means your waterproof headphones will have to be designed especially to maintain uniform sound production in all weather conditions and aquatic ones as well. Even with waterproof headphones, you need to get value for money and must look for headphones that promise a guarantee of high fidelity sound system. A high-fidelity sound system will provide you with a quality that is a replica of the original recording.
 ✅ Great Bluetooth connectivity
This is another general factor that all headphones out there will have to meet to be of any use to you in situations that require their waterproof facility the most. Great Bluetooth connectivity means the range should be wide, uniform under active movement, and equally uniform in underwater conditions. A wide range means your connectivity will not be disrupted even when you are several feet away from your device. Uniformity under active movement refers to the fact that you should be able to listen to the uniform recording and not face any fuzzy sounds or awkward connectivity in the middle. This also means that they will perform equally well when you are underwater.
 ✅ A comfortable fit
Comfort is key when it comes to musical accessories. Especially during those times that warrant the need for a waterproof version of headphones on your ears. You should look for a good fit, lightweight built, and adjustable headsets. A comfortable fitting of headphones depends greatly on the design used by the company. You might not notice this in the beginning but headsets that are too large or too small for your ears can cause chronic pain in your earlobes or temples. Similarly, if the headphones are not soft enough, they can cause easy damage both to themselves and to your body. Great quality materials and sustainable production are key for a comfortable and ethical purchase.
 ✅ Good call connectivity
This depends on the motive of the user which will internally impact which headset they are choosing. But for most people good call connectivity with a functioning mic that in itself is not impacted upon by surrounding water is essential. It is often possible for headphones to lack proper quality in this area while doing well in almost everything else. So, whether or not this function is important to the user will determine what they are likely to opt for. Good call connectivity means you will also be able to take calls and be legible on the mike across long distances. Usually, the range of call connectivity should be at least as large as the one of the overall Bluetooth connectivity itself.
 ✅ Waterproof IP rating
IP rating stands for Ingress Protection Rating which measures on a standard scale how dustproof and waterproof a headphone set exactly is. There are separate scales for the dust and water measurement. The first X represents dust, with the scale going from 0 to 6. For water, the second X can range from 0 to 8 where 8 means complete and 100% waterproof protection. The IPX8 rating can function normally and is designed to do so to the depth of 13 feet. If you want for your purposes a set that is both dustproof and waterproof you should go for an IP68 rating.
 ✅ Sound preference or balanced impedance
You might prefer a balanced impedance as a choice for your headphones. A balanced impedance means that your headphones are not focusing on either of the lower or higher sound waves and provide a seamless balance between the two for a standardized experience. On the other hand, you might have a sound preference for low impedance headphones or might particularly be inclined towards getting beat-oriented headphones this year. Whatever your particular sound preference we can assure you you will easily find its waterproof variation, so do not let your chances to pamper yourself go.
6 of our top picks for waterproof headphones
Finally, we have reached that segment of this article where we talk about which headphones you can look into that can meet your criteria. One by one we will be listing the pros and cons of the product along with its description, and then tell you why we like it so much.
? HydroActive Premium Short Cord Waterproof Headphones ?
HydroActive headphones take almost every box, including the aesthetic one.
These are specially designed for swimmers and have a complete 100% waterproofing system. They are simple with a wrap-around band that connects the headphones with both the ears, just like normal swimmers' goggles would. The wrap-around cord comes with an extension cord that enables users to reset the girth of the headphones. As it proudly boasts itself, this is one of the most watertight headphones available on the market.
 ? Pros
They are very inexpensive and every penny will be well spent
They are very suited to all outdoor swimming activities including classic laps, swimming races, and other water-related sports like kayaking, aqua-aerobics, and canoeing.
It comes with multiple protection chambers for water-tight results.
They come in different sizes
They have great sound quality
 ? Cons
The wrap-around band might feel uncomfortable to some users
Some users have faced durability issues
Price
$90
Our verdict
They are the best option for those who want a complete swimming companion at a budget-friendly price point. Yes, they can be used at length underwater.
_______________x_______________
? Pyle MP3 Bluetooth headphones ?
These headphones have great Bluetooth connectivity and a good battery. Their IP rating is X8, which means although they are not dust proof they are completely submersible in water. They can be used without any hesitation in water sports and even underwater up to the depth of 13 feet. They have 10-hour battery life. Pyle MP3 even supports voice commands with the use of the device's built-in invoice assistant. To compensate for any distance issue that might be faced by the user it comes with an 8 GB flash memory.
 ? Pros
An extra 8GB flash memory
The battery does what it says
There are waterproof button options to navigate the headset
Can be recharged using any micro USB charging cord
Very inexpensive
 ?  Cons
Bluetooth connectivity depends on the device and can change from 1 to the other
Some users might not like the sound quality
Price
$54
Our verdict
If battery life is a factor for you, then nothing will beat these headphones. They last long and can take uniform quality calls and even video calls.
_______________x_______________
? Swimbuds Sport Premium waterproof headphones ?
These headphones are built by a company that specializes in building waterproof headphones for professional swimmers. They have upgraded their classic version to provide better connectivity and greater comfort. Swimbuds Sport Premium has enhanced its already premium sound quality. They are supposed to be worn as chords tagged in our Google straps, making sure we are not wearing any extra band while swimming. They also provide a 1-year guarantee.
 ? Pros
The short cable is 40 cm and therefore meets everyone's size requirements.
The product is extremely lightweight and made of premium quality materials
These headphones proudly flaunt the lowest amount of drag that can be expected from any in the market
Great customizability
The comfort provided by these earphones due to their great fit and good placement makes them a complete swim-friendly product.
? Cons
Some users have found durability issues with these earphones
These earphones can cause fallouts, though that is mostly due to the usage of a wrong size
Price
$60
Our verdict
We can proudly declare these earphones to be the best ones available in the market when it comes to swimming!
_______________x_______________
? TBI Pro PowerPro Sport Bluetooth ?
These headphones proudly advertise their love for bass. They work on low impedance while maintaining a uniform affinity for all sound waves. It has a great inbuilt mic that performs at wide-range connectivity. Both the headphones and the mic boost dynamic noise canceling features. It has a powerful battery that provides up to 12 hours of activity after every charge. They have the widest possible Bluetooth range which extends up to 100 feet.
 ? Pros
Have consistent Bluetooth connectivity that does not fail during high-intensity activity
Fit well even during situations where the user might be sweating profusely
Unbelievable connectivity range of over 100 feet
A powerful 950mAh battery
 ? Cons
The sound quality might be improved
The waterproofing is an IPX7 rating which means it does not have a hundred percent waterproofing facility.
Price
$69
Our verdict
Although this is not recommended for swimmers, we have found its stable Bluetooth and good fit make it the best waterproof headphones for gym time and worst weather of its nano-coating feature.
_______________x_______________
? Sony NWWS413BM 4GB sports wearable MP3 player ?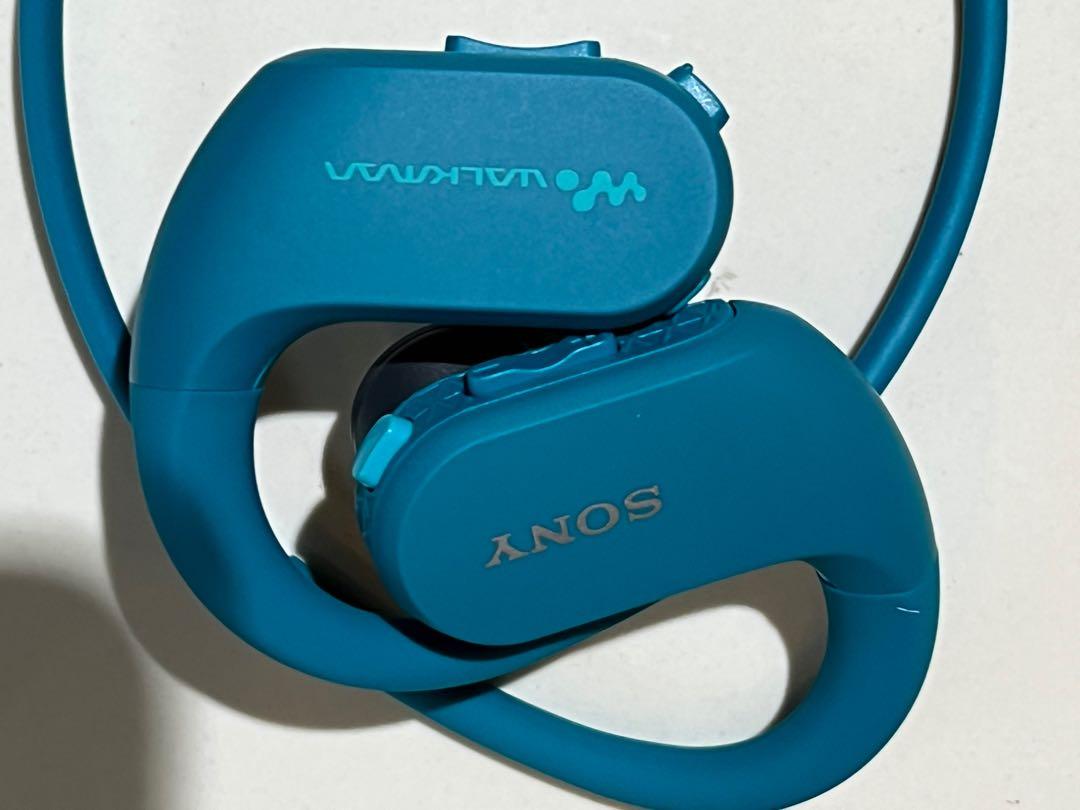 An MP3 player Bluetooth headphones with a 4GB flash memory which has Sony tweets name automatically makes it the most durable product out there with the best fit and sound quality to match. These earphones have a 12-hour playback battery. They do not provide a 100% noise cancellation but rather go for an ambient noise function so that the player is not isolated from the surroundings as that is often considered a bad idea in the sporting world.
 ? Pros
Along with waterproofing this Sony headphone also provides a dust-proof design
Has premium quality sound call with a good volume function which is neither annoying nor too much to your ears
Affordable considering it belongs to a premium brand
Quite durable and does not break down under intense usage
 ? Cons
These headphones can only work up to 6.6 ft in aquatic depth
Too many buttons
Price
$99
Our verdict
If sound quality is a major issue and you are not looking to use these headphones underwater of more than 6 feet, then these are your best pick. Sound quality at this price point is usually unexpected.
_______________x_______________
? AGPTEK IPX8 waterproof in-ear earphones ?
They have a complete IPX8 waterproof rating and come in three sizes ranging from small to large. Their earphone cords have an extended length of 35 cm and can function underwater for 30 minutes without any problem. The sound quality is great and mostly can be described as being crisp and clear. These headphones can be used by almost any device under the sun and perform equally well from device to device.
 ? Pros
They are one of the most budget-friendly options out there
Have unbelievably good sound quality without any buffering or connectivity problems
Has a strong and elastic cord
They fit very well and are surprisingly comfortable to an entirely new level
 ? Cons
They are wired not Bluetooth
Some users faced durability issues, with sound quality degrading with time
Price
$15
Our verdict
We proudly declare these headphones to be value for money as they are the most budget-friendly options that we could provide our readers with at the standard of quality we have set for ourselves.
_______________x_______________
Conclusion
Waterproof headphones can make your life and your training better by several notches. When greater enthusiasm and better focus help you to perform optimally in everyday training, you will thank yourself for investing in your mental comfort.