With several significant product introductions from premium names like Apple and Samsung, the true wireless headphones market has been experiencing some incredible innovation and growth. Given the often lengthy product life cycles in the true wireless earphones area, this has helped to freshen the market a little. New debuts across platforms and categories have resulted, including some eagerly anticipated replacements for old favourites.
What is the definition of True Wireless Stereo Technology?

Instead of using wires or cables, True Wireless Stereo (TWS) transmits sound using Bluetooth signals. TWS is distinct from wireless accessories that do not rely on physical connections to media sources but still require such connections to ensure that various device components can work together. On the other hand, accessories that use true wireless technology are truly wireless. They do not require wires to join one speaker or earphone to another or to connect to a media source device. Bluetooth chips create an entirely wireless connection. TWS devices can connect to media sources in various ways, depending on the brand and accessory in question. TWS headphones frequently use one earbud as the main link between the second earbud and the media source. To create an immersive surround-sound experience, earbud one transmits a signal to the source device, which connects and then passes the identical signal to earbud two.
Things to Consider Before Purchasing TWS Earbuds
👉 TWS Earbuds' Comfort Fit Design:
The first thing that comes to mind when purchasing accessories is the design and ease of use. To enjoy your music or phone calls without worrying about them falling out, the TWS or Bluetooth earbuds you intend to purchase should be made to fit comfortably and securely in your ears. They must be comfy and feature silicone ear tips that fit your ears well for this use. To fit these types of ears, several earbud manufacturers offer extra silicone buds in small, medium, and large sizes.
👉 Simplicity of Using Touch Controls or Gestures
All TWS Earbuds now include touch or gesture controls. The main functions of these controls include:
Turning the device on or off.

Adjusting the volume.

Answering and hanging up on calls.
The controls must not cause discomfort, and the earphones must respond to user commands immediately. When you take the earbuds out of your ears or put them back in, some of them have an in-ear recognition feature that automatically pauses or resumes the music. Therefore, you must check for these features when purchasing truly wireless earphones. Because price increases with feature count, it's important to consider your budget.
👉 TWS Earbuds' Sound Quality and Noise Cancellation
The TWS must have a noise cancellation capability that mutes outside sounds and a good volume range. You can also lower the level of the music you're listening to using this option. There are two types of noise-cancellation features:
Active Noise Cancellation 

Passive Noise Cancellation 
In contrast to passive noise cancellation, which uses the physical characteristics of the earphones to block out external noise, active noise cancellation generates an equal amount of Noise. Therefore, it is advised to use earbuds with passive noise cancellation to improve hearing.
👉 Support for Quick Charging and Long Battery Life in Bluetooth Earbuds
True Wireless devices need a significant battery life on a single charge because they are battery-operated and essentially used when travelling. A single charge of the earphones should last at least three to four hours, and the charging case should last at least thirty hours. Additionally, the charging case for your Bluetooth earphones should offer quick charging so that you may regularly use them while on the go.
👉 Water Resistance – An Essential Feature For Your TWS Earbuds
Consider yourself working out in a gym, a park, a stadium, or while travelling on a sweltering summer day. You might be sweating a lot. Consider another scenario in which you wear your TWS earphones when it rains outside. And you are concerned that water damage could cause it to malfunction. In such cases, your TWS earbuds' water-resistance capability comes in handy. TWS or Bluetooth earphones were not water resistant in the past, but today, most earbuds are water resistant to handle such scenarios. You should therefore search for this functionality as well.
🔥 Top 15 Best TWS Earbuds in 2023 🔥
💘 Sony WF 1000XM4 TWS 💘
The WF-1000XM4 true earbuds feature all the bells, whistles, and much more, combining excellent sound performance with industry-leading active noise cancellation and a significantly smaller form factor than before.
✨ Features 
Noise cancelling leads the industry.

Excellent audio quality.

A more intelligent listening experience.

Excellent call clarity.

Build to fit.

A pleasurable connection/control.

Everyday usage (Water resistant & Battery)
😀 Pros:
360-degree audio and high-resolution audio are supported.

Incredible battery life

Long-term wear comfort Hi-Res Audio Wireless and LDAC compatibility

Adjustable Equalizer

Touch controls are simple and dependable.

Wireless charging capability is included in a small case.
😔 Cons:
ALackk of Bluetooth multipoint

Qualcomm aptX support is not available.

Small ears may not fit.

It can be challenging to adjust to new ear tips.
💰 Price:
$179
Our Verdict
The Sony WF-1000XM4 has captured our imagination. It must have been challenging to get these wireless earphones perfect with all the design modifications and new capabilities they contain. Sony, though, has called it ultimately.
💘 Bose Quiet Comfort Earbuds II 💘
The most powerful active noise-cancelling technology is used in the Bose Quiet Comfort earbuds. You may unwind with your favourite playlists or podcasts thanks to them, which give quiet in contrast to the daily clamour. More bass thump is delivered than its predecessor, and the audio quality is rich and dynamic.
✨ Features:
New CustomTune technology improves sound and noise cancellation.

Sound, noise cancellation, and voice-calling functionality have been improved.

With Noise cancelling turned on, the Battery lasts 6 hours.

Bluetooth version 5.3.

AAC and SBC audio codecs are supported.

Adjustable EQ settings.
😀 Pros:
Lightweight

App-based updates

The Auto-EQ feature
😔 Cons:
Fitting is difficult.

Uncertain frequency response

Excessive Price

There is no option to disable ANC.
💰 Price:
$249
Our verdict: 
Bose has long maintained the title of "king of the ANC," but the Bose QuietComfort Earbuds II complicates that title. It boasts excellent active noise cancellation (ANC) and several intriguing capabilities, but the odd sound selections and excessive pricing make it an unappealing value.
💘 Apple AirPods Pro (2nd generation) 💘 
The Apple AirPods Pro (2nd generation) improves on the first-generation AirPods Pro while maintaining the same distinctive design. Apple's improved H2 chip improves ANC and battery life, while the case's U1 chip and embedded speaker let you precisely locate it using the Find My app.
✨ Features:
Apple's high-excursion driver.

Custom amplifier with a wide dynamic range.

Active Noise cancelling.

Intelligent Transparency

Pressure equalization is achieved through the use of a vent system.

Dynamic head tracking for personalized spatial audio

Adjustable EQ.
😀 Pros:
Improved audio

Mode of stellar transparency

Strong ANC
😔 Cons:
 The constant switching between Apple devices

The same style

It takes time to master a new touch gesture.

Personalized battery life average 

The outcomes of Spatial Audio differ.
💰 Price:
$249
Our Verdict
The Apple AirPods Pro (2nd Gen) charging case has undergone significant alterations, even though the earpieces still resemble those of the first version. The new charging case features a small looped hook on the right side that may be used to connect a lanyard, but it still has a similar size and shape to the charging case for the original AirPods Pro.
💘 Samsung Galaxy Buds 2 Pro 💘
In the premium segment, Samsung provides the Galaxy Buds 2 Pro with impressive specs and capabilities to compete with Apple Airpods. The earbuds' main selling points include 24-bit Hi-Fi audio and immersive 360-degree sound, smart ANC & ambient mode with voice detection, Bluetooth 5.3 with low latency, and so on. 
✨ Features:
AKG provides high-quality audio.

Adaptive Dual Microphone for crisper calls and delivery of Bixby commands.

Ambient sound allows you to enjoy music without drowning out the surrounding noises.

The Wireless PowerShare function makes it simple to utilize.
😀 Pros:
SBC, AAC, and Samsung Seamless Codec Sound Quality Bluetooth 5.3

ANC is outstanding.

Touch panels are extremely sensitive.

Water resistance IPX7
😔 Cons:
Scratches and nicks are common in this case.

The battery life is adequate.

The app lacks custom EQ (has EQ presets)

Many Samsung-only features
💰 Price:
$179
Our Verdict
Premium truly wireless earphones with a striking design, the Galaxy Buds 2 Pro are made to last. The buds are elliptical, just like their predecessors, but are 15% smaller, providing superior fit and comfort. 
💘 Google Pixel Buds Pro 💘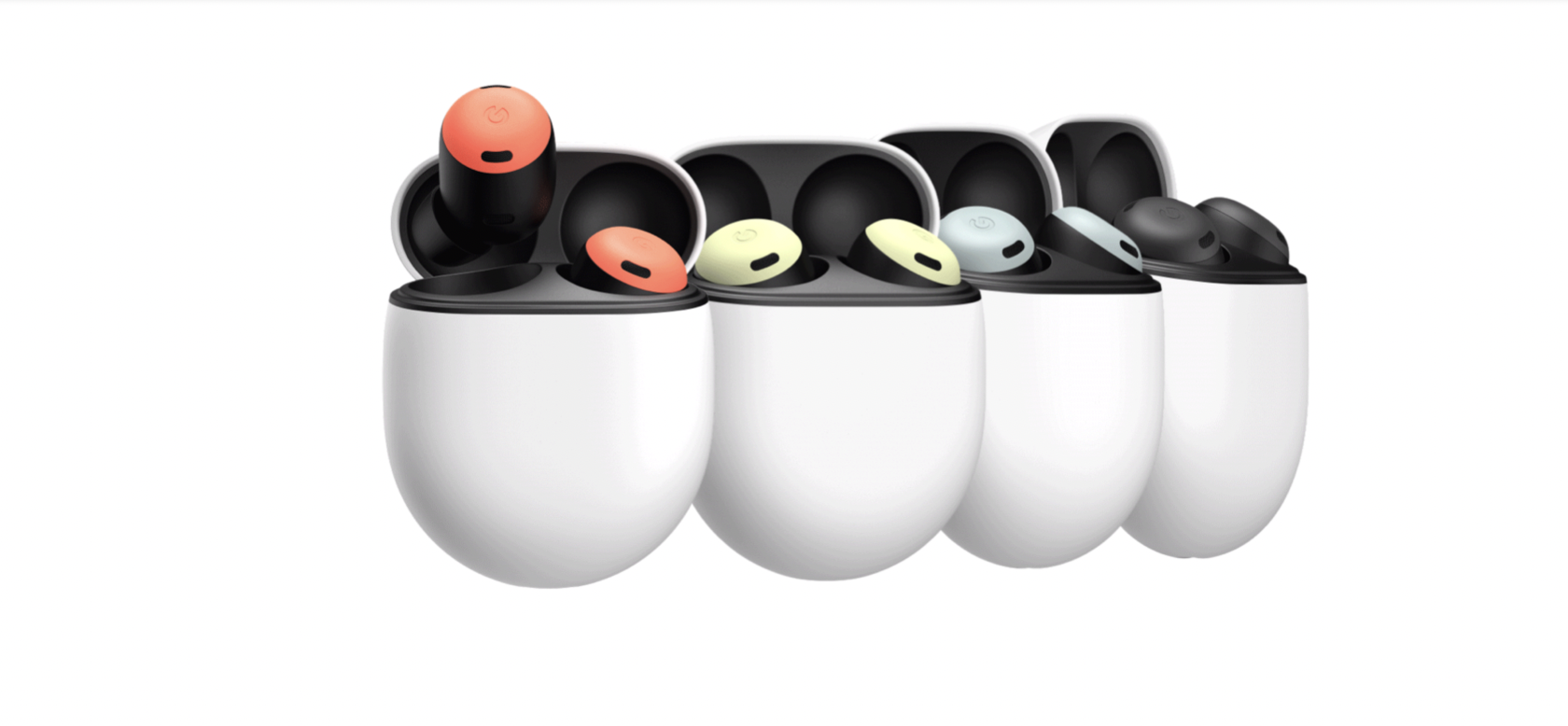 The Google Pixel Buds Pro features active noise cancellation (ANC) and a redesigned earpiece. To match the IPX4 rating of the earbuds, the casing has an IPX2 water-resistant design. The compelling reasons to try this one are the significantly enhanced battery life, noise cancelling, and Google Assistant integration.
✨ Features:
Up to 7 hours of Battery life with ANC enabled.

Noise cancellation.

Mono-listening is possible.

Bluetooth version 5.0.

IPX4 (buds), IPX2 (case)

AAC and SBC have supported codecs.
😀 Pros:
Transparency mode and ANC

Hands-free access to Google Assistant

Waterproof case and buds

Charging is quick, wireless, and USB-C compatible.

Fast battery life 

Multipoint and pair
😔 Cons:
There is no equalizer.

Only AAC and SBC codecs are supported; no aptX.

The fit could be better.

Price

Certain features were missing.
💰 Price:
$199
Our Verdict:
The Google Pixel Buds Pro is excellent for travelling and commuting. Their ANC system can muffle passenger noise and bus motors' low roar. They are sturdy and offer continuous playback for over seven hours. The buds are reasonably comfy. However, they may still fall out of your ears, depending on how well they fit.
💘 Jabra Elite 7 Active 💘
The Jabra Elite 7 Active earphones and charging case are both compact and lightweight, but they feel durable enough to throw in a pocket or gym bag. The earbuds magnetically fit into the charging case, which closes with a satisfying click. Remove one earbud to listen in mono mode, which will connect to your phone (if you've gone through the first connection process).
✨ Features:
6mm Drivers

Active noise cancellation.

Bluetooth 5.2 

 codecs support SBC/AAC 

IP57 water and dust resistance
😀 Pros:
Excellent audio quality

Noise cancellation that may be adjusted and HearThrough

USB-C, wireless, and fast charging are all options.

IP57 rating 
😔 Cons:
Just SBC and AAC, no aptX

Issues with pressure/comfort

ANC could be improved.
💰 Price:
$179
Our Verdict:
The Jabra Elite 7 Active should be your first choice if you're seeking earbuds for your workout that will last. These earbuds offer many personalization possibilities, robust security, excellent audio quality, and reliable active noise cancellation.
💘 Beats Powerbeats Pro 💘
The Apple H1 headphone chip-powered Powerbeats Pro will change the way you exercise. These completely wireless earphones, designed for professional athletes, will help you with cables. 
✨ Features:
Spatial audio support

Made for action.

Time to listen: up to 9 hours

Apple and Android compatible
😀 Pros:
The sound quality is superior to that of the AirPods.

The quality of phone calls is superb.

Resistance to sweat and water

Outstanding battery life for the category

The Apple H1 chip is a powerhouse for headphones.
😔 Cons:
More costly than AirPods

Not all ears may fit completely.

Not the most discreet look for the office or casual settings.

Charges using Lightning rather than USB-C
💰Price:
$249.95
Our Verdict: 
The Powerbeats Pro are the best in-ear Beats yet, and they're an excellent pick if you have an iPhone and want fabulous all-around wireless headphones. They cost more than AirPods, but they boast a longer battery life, a better fit, and better audio.
💘 Beats Fit Pro 💘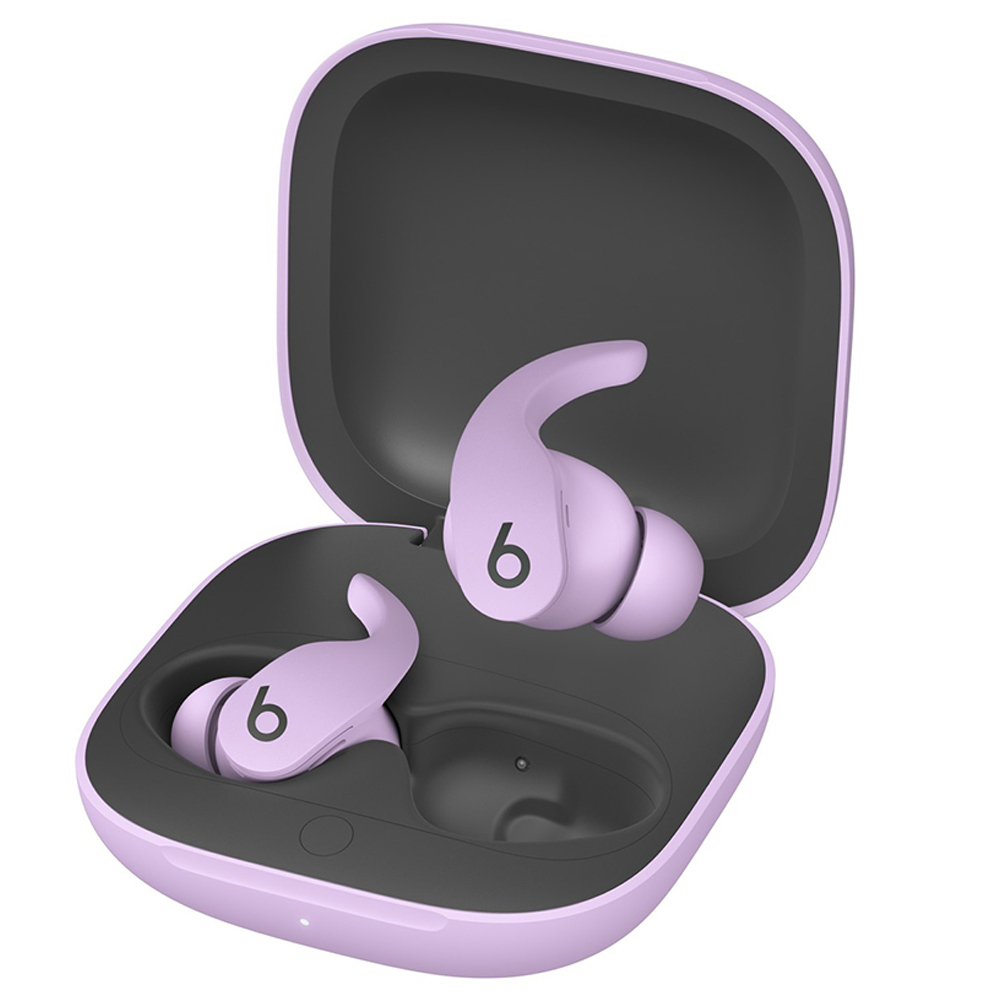 The Beats Fit Pro works fairly well with Android phones, just as it does with iPhones. It appears that Beats, owned by Apple, is attempting to appeal to a larger market and is thriving. 
✨ Features:
Apple and Android compatibility

Ear tip fit test in the app

Transparency and noise cancellation

IPX4 rating

Fast-charging USB-C case
😀 Pros:
safe and comfortable fit

a good transparency and noise cancellation mode

excellent, well-balanced sound

reasonable battery life
😔 Cons:
Nobody liked that there was no wireless charging.

Greater cost than Studio Buds

Merely average grade for water resistance
💰 Price:
$199.99
Our Verdict:
The Beats Fit Pro offers AirPods Pro-like functionality at a reduced cost. The Beats Fit Pro is a comfortable, workout-friendly alternative to Apple's flagship true wireless earbuds, yet there is certainly space for improvement.
💘 Sony LinkBuds 💘
Sony LinkBuds promise all-day comfort due to the earpieces' lightweight and good call quality. They also boast a distinctive ring design that allows for clear hear-through while used.
✨ Features:
The open ring design with acoustic transparency connects your online and offline worlds.

Small, light, and quite comfortable.

Battery life: 5.5 hours, total charging time: 17.5 hours, rapid charging: 18.

With an IPX4 rating, it is splash- and sweat-proof.
😀 Pros:
Maintain an online and offline presence.

Fantastic voice call performance in a distinctive, comfortable manner

trustworthy controls

auto-pauses audio while you speak; light and comfortable

enough battery life
😔 Cons:
inferior bass compared to competing earbuds

Not useful in noisy surroundings

There is no way to trick Bluetooth multipoint Motion sensors.

Avoiding wireless charging
💰 Price:
$129.99
Our Verdict:
The true wireless earbuds Sony created give transparent audio by design rather than depending on microphones to pipe in background noise, and they achieved what they set out to do.
💘 Shokz OpenRun Pro 💘
The Shokz OpenRun Pro is the pinnacle of bone-conduction headphones. Unlike Shokz's other bone-conduction headphones, the OpenRun Pro includes app integration for better device management. 
✨ Features:
Superior Audio Quality with Enhanced Bass.

Bone Conduction Technology of the Ninth Generation.

10 hours of music and calls, including a quick charge.

Waterproof to IP55.
😀 Pros:
Significantly improved sound

Wearing it is light and comfy.

Quick-charge capability

Controls that are larger and easy to use
😔 Cons:
More pronounced vibrations

OpenRun is more pricey.
💰 Price:
$143.95
Our Verdict:
The OpenRun Pro is the best-sounding bone-conduction headphones. They also have an outstanding quick charge capability that allows them to play for an hour and a half after only five minutes of charging, and a full charge will keep them going for up to ten hours.
💘 Grado GT220 💘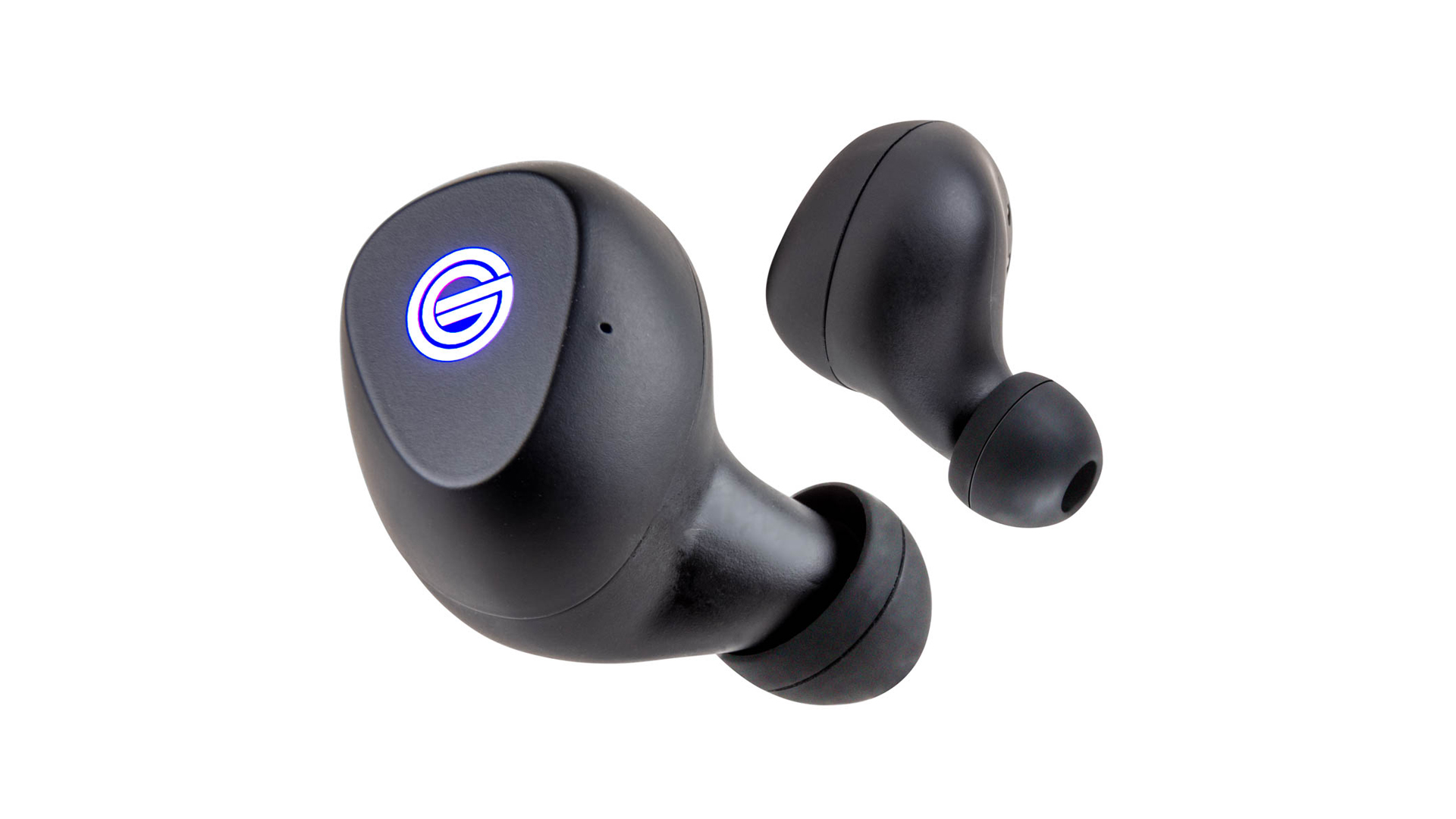 Grado offers a wide spectrum of headphones, from the inexpensive and essential to the sonically remarkable – and pricey. Many of the more expensive variants are made of mahogany and brushed aluminium.
✨ Features:
Bluetooth version 5.0.

36-hour battery life.

Headphone battery life is 6 hours and 50mAH.

5 full charges; 500mAH for the case battery.
😀 Pros:
Clear, pleasant sound.

Excellent battery life.

Responsive touch controls.
😔 Cons:
Lack of a little sonic delicacy.

You don't appear or feel special.

There is no active noise cancellation.
💰 Price:
$259.00
Our Verdict:
The GT 220 is also as light as a feather, putting less pressure on your ear as your head feels lighter. That isn't to suggest you can't feel the housing because the larger body makes the fit more obvious.
💘 Sennheiser Momentum True Wireless 3 💘
Sennheiser's Momentum True Wireless 3 earphones feature outstanding sound quality and active noise cancellation in a stylish package.
✨ Features:
Signature Sound by Sennheiser.

Adaptive noise Cancellation.

Excellent voice pickup.

Splash resistance of IPX4.

The perfect fit.
😀 Pros:
Bluetooth multipoint pairing

Wearable sensors

Adjustable controls

Active noise suppression that works
😔 Cons:
Only a few EQ settings

Poor call quality
💰 Price:
$199.95
Our Verdict:
Sennheiser's Momentum True Wireless 3 are the company's most excellent true wireless earbuds ever, featuring a confident and deep sound, an enhanced design, and a feature set that is competitive with its competitors.
💘 Anker Soundcore Space A40 💘
The Anker Soundcore Space A40 provides effective noise cancellation and accurate audio output across the frequency band, with 22 EQ presets to choose from via the Soundcore app.
✨ Features:
Bluetooth 5.3 

Noise cancelling

SBC, AAC, and LDAC codecs are supported.

Bluetooth multipoint

 
😀 Pros:
Noise cancellation

Audio quality

There are numerous EQ possibilities.

Water resistance IPX4

Bluetooth 5.3 Multipoint with LDAC support
😔 Cons:
The case's hinges are not secure.

The microphone is adequate.
💰 Price:
$99
Our Verdict:
Finding the ideal in-ear fit is simpler with the Anker Soundcore Space A40's five ear tip selections. Because the earbuds lack stabilizing wings or other features, you'll need a precise fit to keep them from falling out of your ears.
💘 Sony LinkBuds S 💘
The Sony LinkBuds S is a pair of truly wireless earbuds that are unlike any other but have serious flaws. It's more dependable but also less distinctive. This is an excellent pair of noise-cancelling earbuds.
✨ Features:
Safe and comfortable.

Transparent background music or high-quality noise cancellation.

Adapts ambient sound to whatever you're doing for all-day wear.

Sony's finest call quality in totally wireless headphones so far.

Immersive sound, genuine music.
😀 Pros:
Noise cancellation

Audio quality

Isolation is possible when the ears are sealed.
😔 Cons:
Unknown design

Underappreciated highs

The design quickly picks up dirt.
💰 Price:
$129.99
Our Verdict:
The LinkBuds S has excellent sound, good noise cancellation, and some handy features, and they are lightweight and comfortable to use. However, they are underwhelming in audio, lacking the fun factor and rhythmic drive that Sony's wireless headphones are known for.
💘 Bowers & Wilkins PI7 💘  
The Bowers & Wilkins PI7 are high-performance in-ear headphones that offer the best quality mobile personal audio experience with the ease of wireless operation and the peace of mind of noise-cancellation.
✨ Features:
True Wireless innovation

Bluetooth 5.0 has AptX Adaptive technology.

Smartcase Auto ANC Audio Streaming Wireless

USB Type C Charging Support for fast charging

Dynamic Drive 9.2mm with Balanced Armature
😀 Pros:
Beautiful design

Audio transmitter built-in

Bluetooth 5.0 in-ear detection; aptX Adaptive, aptX HD, aptX LL, aptX, AAC, SBC Wireless, and USB-C charging quick charge

Dust and water resistance IP54
😔 Cons:
The ANC's performance is mediocre.

A significant enhancement to the bass and high frequencies

Companion app functions are limited.

Inadequate battery life
💰 Price:
$399
Our Verdict:
Bowers & Wilkins' first truly wireless earbuds have been in the works for a long time, so we're excited to see what the B&W PI7 can achieve. They are the company's premier offering in a two-model debut lineup and are priced aggressively.
Conclusion
True wireless technology has several benefits, but its primary appeal is that it is practical and straightforward. Thanks to cable-free functioning, users can roam around without worrying about cords becoming caught in pockets or catching on door handles. Most TWS devices can maintain a strong Bluetooth connection over a distance of up to 30 feet, which makes them ideal for outdoor activities like gardening and working out. Additionally, TWS earbuds are astonishingly simple to connect, operate, and have a battery life that is 75% longer than that of conventional wireless earphones.