AHG's Top 12 most expensive headphones
Everyone loves a good top 10 list. Music lovers and audiophiles are no different. However, at AHG we always like to over-deliver. So, today we are going that extra mile and doing a top 12 list (I know, you ladies and gents are spoiled). Today's top 12 list is stepping into the world of silly expensive headphones.
Some of these headphones are so expensive they could help a small country reduce its deficit, pay for your university education, put a down payment on a house or get you 120000 cheeseburgers at McDonald's (some of us can only dream). We did not discriminate on this list as to why the headphones are the cost that they are.
Some of the headphones have been 'blinged up' bigtime and others are expensive based on their technology etc.
Not all, but the most expensive headphones on this list will only ever be a reality for the top 1% (Right Mr. Trump?).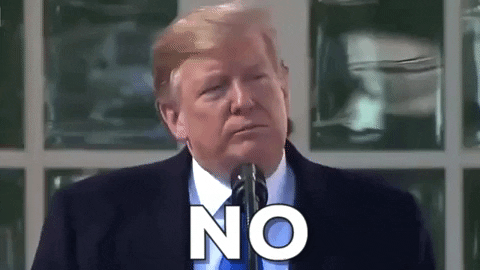 We figure if banks and governments can print money as much as they want in 2020, why can't we 'make it rain' with the money tree as well and dream about buying these cans too?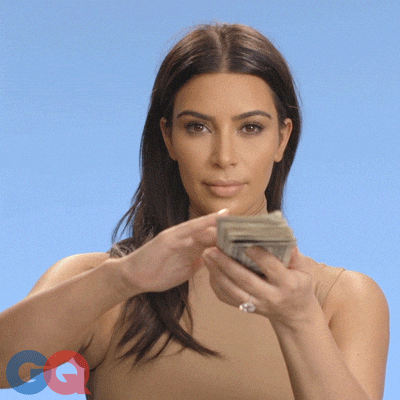 We have compiled this list from various websites, such as What Hi-Fi, Headphone Review, specific headphone retailer websites and of course internet search engines.
Without further ado, here is AHG's top 12 list of the most expensive headphones in the world!
12. oBravo EAMT-1s
Cost: $4,780 on release
With oBravo EMAT-1s, the mantra of "less is more" is all about being small "in-ear" headphones but with the capability to give over-ear models a run for their money. With a ceramic handcrafted body, giving you the premium feel that you deserve, EMAT-1s packs hybrid dynamic AMT that delivers unparalleled quality sound for their size.
They are also the size of a quarter and I am sure easily lost in day to day life. Could you imagine sucking one of these up with the vacuum by accident? Maybe the dog eats one (you will be following him/her around for days to get it back).
Good contender to be one of the most expensive headphones in the world.
https://www.whathifi.com/us/news/ps3699-obravo-eamt-1s-worlds-most-expensive-in-ear-headphones
11. Abyss AB-1266
Cost: $4995
Remember when Nietzsche said, "When you stare into the abyss the abyss stares back at you". Well, he was definitely way ahead of his time. The Abyss AB-1266's has the capability to dig a hole in your wallet so the deep that it will stare back at you through this hole.
They are housed with 66 mm planar magnetic speaker drivers to deliver incredible quality sound. Coupled with aluminum frame and posh ear pads.
These are sure to provide you comfort with a great audio experience (While the abyss stares back at you. ?).
https://abyss-headphones.com/collections/abyss-headphones
10. Final Audio Design Sonorous X
Cost: $4,998.99 USD
This pair is Final Audio's response to the needs of the premium headphone market. This headphone set comes with the BAM mechanism, and it does not mean 'Beauty and Music', which is something Design Sonorous X really exemplifies.
The BAM actually means Balancing Air Movement, which is Final Audio's fancy way of saying "mechanism that delivers bass, tones and deep, three-dimensional spatial reproduction".
I am sold, can I pay with Amazon gift certificates?
https://snext-final.com/en/products/detail/SONOROUSX.html
9. Ultrasone ED5 LTD Edition 5
Cost: $5,999 on release
Though you might feel that the term "Ultra" in Ultrasone refers to a massive price tag (Which it does).
Rest assured you are getting your bang for your buck as these headphones deliver marvellous sound quality especially when it comes to tonality. If you dig neutral or natural sound signatures, then its tonality is sure to give you an eargasm.
Can this be the most expensive headphones that you will buy?
https://www.pinterest.ph/pin/662521795152445450/?amp_client_id=CLIENT_ID(_)&mweb_unauth_id=&simplified=true
8. Napa Leather Rhinestone Headphones with Crown – Frends and D&G Compilation
Cost: $8895 USD on release
These are from Dolce and Gabbana's Fall/winter collection of 2015. They were designed in collaboration with Frends.
The headband and the padded ear cushions are covered in gold nappa leather, while the whole thing (crown and all) is covered in Swarovski crystals and pearls and set with gold-plated filigree.
To top it all off Rihanna posted a selfie on Twitter of her wearing these headphones while listening to her latest album (Anti). They sold out in a day. I am sure they sound terrible. D&G needs to stay in their lane.
However, our search for the most expensive headphones in the world continues…
https://hausofrihanna.com/rihanna-dolce-gabbana-frends-gold-crown-headphones/
7. Warwick Acoustics Aperio
Cost: $24000-$35000 USD
According to Warwick acoustics
'The Warwick Acoustics APERIO is designed without compromise to set new standards in sound reproduction, and to redefine the level of audio performance achievable in a headphone system.'
This system will run you about $24000 USD for the normal version. Or you can get the "bling bling' Limited-Edition Gold Aperio. The headphone grilles, hardware, and Amplifier front panel have all been custom hand-finished in 99.9999% pure 24 Karat Gold.
Each Gold APERIO also bears a unique individually numbered 'Limited Edition' nameplate that sits on top of the Amplifier. If you did not have the Midas touch already then you do now …
https://www.moon-audio.com/warwick-acoustics-aperio.html
6. Sennheiser Orpheus/HE90
Cost: $16000 in 1991, about $30000 today
In 1991, Sennheiser asked its engineers to make the best headphones in the world. The Orpheus HE90 were the final result of this challenge and only 300 were ever made.
Their original price tag was an eye-watering $16000 USD. With inflation over time, this is right around $30000 USD today in 2020. These things are also very scarce, so you could pay even more to get a good set that works well and has all the components.
See what I mean with this one, another solid contender to become the most expensive headphones your money can buy:
https://www.ebay.co.uk/itm/283451085941
5. V-Moda Crossfade M-100
Cost: $40,000
With V-Moda Crossfade M-100, we are approaching the Arab filthy rich grade of finer things in life. The $40,000 price tag is only for those who will be opting for the super posh Platinum option.
These headphones are 3D-printed, and custom built in a precious metal of your choice (silver, bronze, 14-k white gold or even platinum.)  Which gives us peasants hope.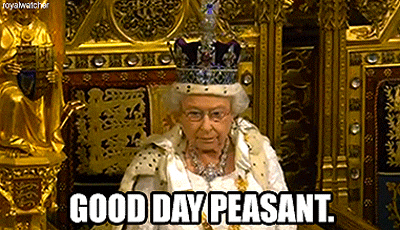 4. HIFIMAN Shangri-La
Cost: $50,000 USD
According to the Merriam-Webster dictionary, Shangri-La is defined as 'a remote beautiful imaginary place where life approaches perfection'.
The first synonym given is 'Utopia' (Focal will have something to say about that a little later). The Shangri-La brings the heat with a less than 0.001 mm Nanotech driver, delivering lightning-fast response with virtually zero distortion.
Metal mesh stators work in proximity to the ultra-thin diaphragm to provide superior openness and less distortion. The frequency response is extended from 7Hz to 120kHz. The distinct design of the Shangri-La's relay-based attenuator has a 24-step level of volume control and utilizes a total of 23 separate resistors.
Every volume level being unique and independent. Mere noise gives way to a pure and heavenly reproduction of any harmony. Do not forget about the custom designed HIFIMAN 300B Tube amplifier, which acts as the warm beating heart, pumping the audio lifeblood of the Shangri-La.
That description is about as poetic as it can get with a set of headphones. You might not find your wallet can hear this poetry as it is beaten to death from the staggering $50000 USD price tag. Before you buy this most expensive headphones in the world , make sure you win the lottery though. It helps.
https://www.moon-audio.com/hifiman-shangri-la-headphones-amplifier-system.html
3. Sennheiser Orpheus/HE-1
Cost: $55,000
Another contender for the most expensive headphones in the world, Sennheiser did not stop with the HE90's.
In 2015, they decided to improve on the HE90's and the HE1 was born. The HE1 tube amplifier is built into a piece of Carrara marble – a stone made famous by Michelangelo as he used it in his art.
Everything about these headphones' oozes sophistication, luxury and dolla fricken bills. To deliver the best sound, the HE-1 have 2.4 mm platinum-vaporised diaphragms (WTF?).
Now they cannot be your typical daily use headphones, but for those occasions when you simply want to look like a posh playboy/girl yacht owner, these will fit the bill. Despite ranking 3rd on the list in price these actually are the most expensive headphones ever made.
Why is that you ask? Because 1, 2 and 5 on the list have been rolled in gold, silver, platinum and some precious stones to pump up the value. Those headphones are kind of like when gummy bears were not good enough anymore and everyone wanted sour patch kids as they were rolled in that extra goodness.
The HE1's actually cost their price due to their technology and their goodness is aplenty minus all the bling.
https://www.cnet.com/news/sennheiser-he1-the-worlds-most-expensive-headphone/
2. Onkyo H900M 20-carat Diamonds
Cost: $100,000 USD
The Onkyo H900M headphones only cost about $450 USD normally. With these spectacular diamond-covered headphones, we welcome you to the "Kardashian Club" because the best thing they do is just BLING!
The Onkyo H900M 20-carat Diamonds headphones cost $100000 USD. Which makes them 222 times more valuable than the normal model. The diamonds are encrusted on the earpads and even on the cable remote.
These are not built with audiophiles in mind. 'Diamonds' by Rihanna can definitely be the soundtrack for these headphones though. No surprise that this contender of becoming most expensive headphones.
https://www.whathifi.com/news/onkyo-adds-20-carat-diamonds-to-its-h900m-headphones

1. Focal Utopia Tournaire
Cost: $120,000
Pardon!

What happens when a Hi-Fi company meets a jeweller? Well, they create the Focal Utopia by Tournaire. From number 5 on this list we started with the Arab filthy rich grades of headphones, the topper here is full blown Bezos rich.
The Utopia by Tournaire has diamonds encrusted on the outer cups and sides of the headband, there are other gems and gold sprinkled everywhere. Plus, if you want to add the next next level of swagger, then you can purchase the Tournaire headphone stand that costs an additional $12,000 USD.
Probably the blinkiest of the most expensive headphones out there.
https://www.whathifi.com/us/news/focal-utopia-tournaire-are-worlds-most-expensive-headphones
The Million Dollar Man said it best.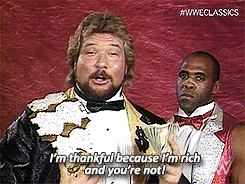 As we wrap up, our list of most expensive headphones in the world, let's wipe the tears away from our eyes over the cost of these headphones.
These headphones are so expensive that even the saddest songs will only provide you with a sense of accomplishment that you could afford them! So which of the most expensive headphones on this list do you desire?
Comment below.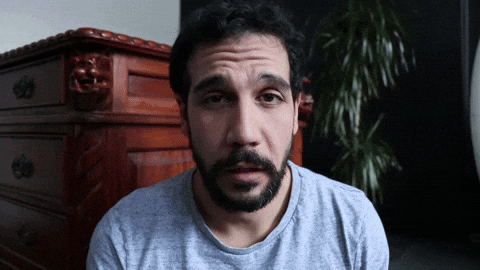 ——————————-
Now that you know about the most expensive headphones than the average  joe, let us tell you a bit more about us. And no, none of our products comes even remotely closer to the list of the most expensive headphones in the world.
——————————-
UNDERSTAND THE AHG DIFFERENCE.
QUALITY GUARANTEE:
We never cut corners and ensure that our products are built with the finest quality material to ensure they are super comfortable and there are no weird or strange fit.
WE LIVE FOR THIS: We are true audiophiles and consider us to be the product of the product. Every product that we list on our site are researched and created to the finest spec to ensure it passes our own very high-quality standards.
INSTALLATION GUIDE: We love what we do and want to ensure you get the most out of your purchase. All out products come with easy to install video guides. We are good like that.
——————————-
Also, if you have any questions about how we rock and roll see the faq below. We are still a bit shocked about the prices of some of those amazing headphones on that list of most expensive headphones in the world. 
——————————-
WHAT'S YOUR RETURN POLICY?
Your SATISFACTION is our PRIORITY! You get 365-days of 'NO RISK' product warranty. CONTACT US directly with ANY ISSUE at ANY TIME (Even after the 365 days). We are always willing to help you.
WHERE ARE YOUR PACKAGES SHIPPED FROM?
We have superfast shipping set up for your comfort. From our warehouses in UK, USA and also in Australia, we guarantee an amazing shopping experience.
HOW LONG HAVE YOU BEEN IN BUSINESS?
We have been in business for more than 10 years.
WHAT PAYMENT METHODS DO YOU ACCEPT?
We accept all major credit and debit cards.
WHAT TYPES OF SUPPORT DO YOU OFFER?
You can reach out to us by using the button below or for faster response please use the messenger chatbot at the right hand bottom of this page.
HOW DO I CHANGE MY PERSONAL DETAILS OR EMAIL ADDRESS?
You can easily change all your information on your account. Go to login page and log in, then click "my account" and "edit". Here you can change all your contact information.
SECURITY
A: Our web store is secured with SSL certificate. This means the information you input is encrypted and it will not be available for third parties.
WHAT ARE THE TERMS AND CONDITIONS?
You can see the terms and conditions here.
HOW CAN I CHANGE DELIVERY ADDRESS?
Sign into your account and go to "my account". On "my account" you can change all your contact information.
HOW ABOUT CUSTOMER SERVICE?
We want to provide you an exceptional experience in Customer Service. Our friendly and knowledgeable team is happy to answer all your questions. Just reach out by clicking on the button below.