Headphones have become an essential item for those who travel and enjoy music or need to talk on the phone without disturbing others. Headphones are more than a medium for media consumption, and they have a special place in the life of a music lover. To get details about their origin and evolution, read on to discover the history of headphones.
Brief history of evolution of headphone
The first headphones were developed for telephone operators in the 1890s, but it wasn't until the 1950s that headphones became popular for personal use. The early headphones were large and bulky, and typically used dynamic drivers to produce sound. In the 1960s, the first lightweight headphones were developed, which used smaller, more efficient drivers to produce sound. These were followed by the invention of the in-ear headphones in the 1980s, which were smaller and more portable than previous models. The 1990s saw the introduction of noise-cancelling headphones, which use technology to block out external noise and provide a more immersive listening experience. The early 2000s saw the development of wireless headphones, which use Bluetooth technology to connect to audio devices without the need for cables.
Mercadier Earbuds: 1891
The evolution of headphones began in 1891 when Ernest Mercadier, a famous French engineer, was working on a set of earphone designs used in conjunction with the telephone receiver. He completed the optimization and testing of the design and wished to move with a miniature drive, which must be inserted in the ear canal. This design was remarkably close to the ones we use today, and it had two drivers with the same sound, which was heard on both.
Electrophone: 1890s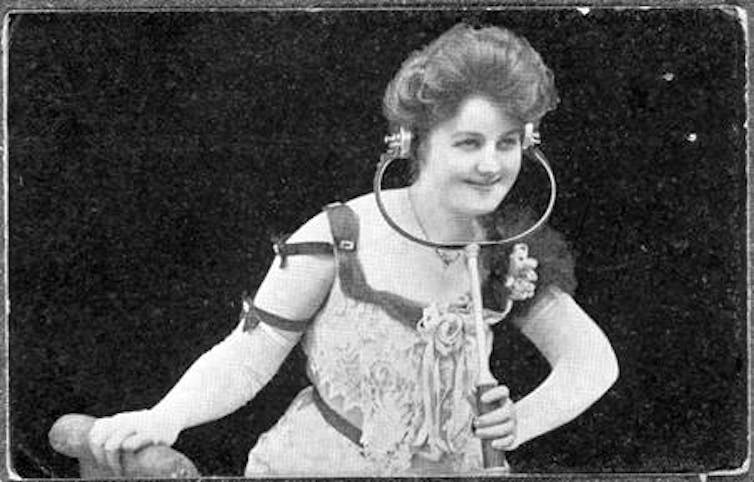 In the 1890s, a British company named Electrophone invented a system that allowed users to tune into live performances from opera houses. Users could receive receivers via which they could listen to live performances. This system is most similar to what we use with headphones today.
Nathaniel Baldwin: 1910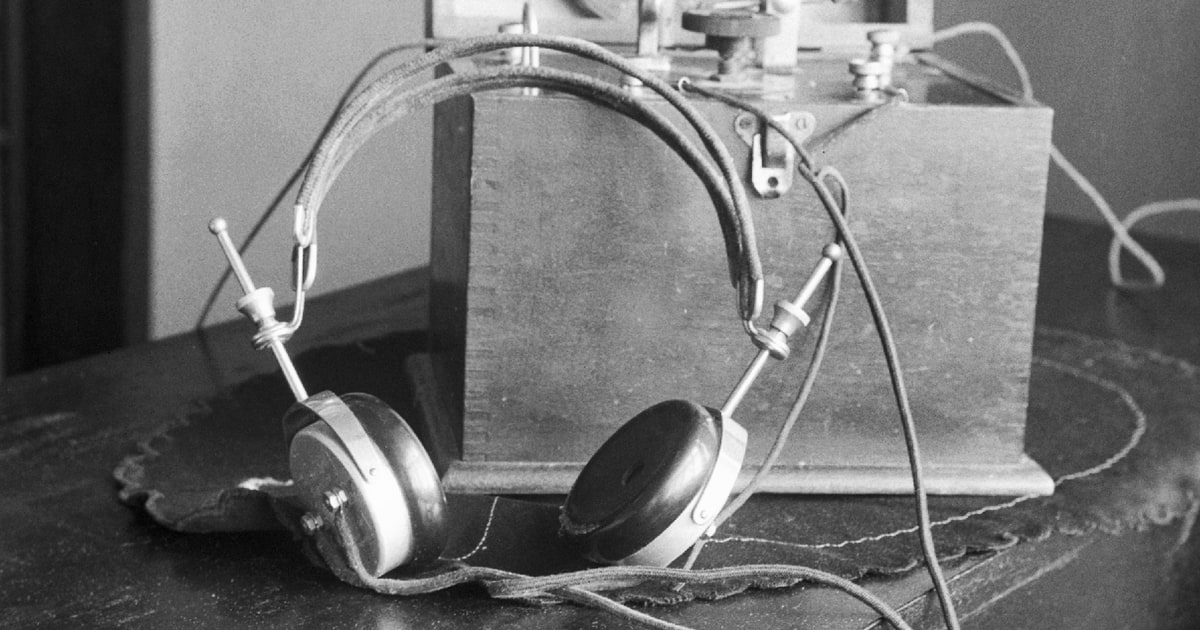 To find modern headphones, you must gather details about them and go further to 1910 when the American Navy was experimenting with radio signals and needed better communication. Nathaniel Baldwin, an expert electrical engineer from Utah, sent a letter with his overall prototype. He studied at Stanford University and discovered the new prototype headset in his kitchen area. The Navy tested his headphone prototype and realized that it was a drastic improvement in the world of headphones. The Navy then ordered around 100 pairs of headphones, and legend has it that Baldwin fulfilled the order by making the 100 pairs in his kitchen. This new headphone version became the standard for the US navy.
Beyerdynamic AKG: 1937
In 1937, the German audio equipment manufacturer Beyer Dynamics invented the number one dynamic headphone DT48 for personal usages such as calls and video watching. The Austrian company AKG utilized new technology and discovered the Ky120DYN, which improved the sound quality when compared with the DT48. Both headphones were discontinued due to World War 2, and the end of the Second World War showed no signs of innovation in the office.
Koss Electronics Inc:
The next step in the evolution of headphones was the discovery of the stereo headphone. It supported playing various channels into the ear and was pioneered by the record label EMI in 1957. In 1958, John C. Koss teamed up with Martin Lang, who had enough skill to improve the overall portable stereo player along with side-wing speakers and developed the first commercial stereo set named the Koss Sp 3 headphones. The rapid population of Beatles capitalized on the development, and Koss launched the new version of the Beatles Phone, which offered little development and covered part of the stickers.
Sony: 1964
Sony is one of the standard companies in the market, and it works to bring out decent and compact headphones. The 3.5 mm audio jack was released with the Sony FM11 Seven J radio, introduced in 1964. Sony's Walkman was released in the market in 1979 and became more famous worldwide as the earphone and headphone models improved. It was user-friendly compared to other models, making it more comfortable to handle in all circumstances. Walkman came out with a portable MDR 3 and had a headphone with a sliding metal band, which was more comfortable to handle and effective.
Sennheiser 1968
In 1968, Sennheiser released a groundbreaking device that changed the game in the headphone industry. The Sennheiser headphones were the first-ever open-air and super aural headphones, which quickly became popular due to their sleek design and comfortable fit. They produced clean and smooth sound quality and were a popular choice among gamers. They were lightweight and offered better comfort, making them an ideal device for extended use.
Bose 1989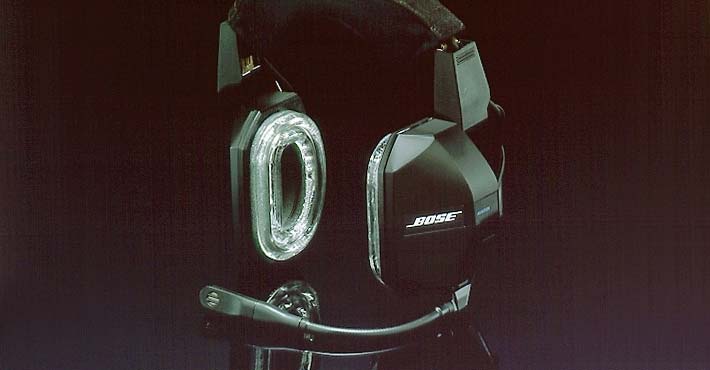 Dr. Amar G Bose, while on a flight from the USA to Switzerland, sought to hear music over the droning of the airplane engines. This incident inspired him to create the noise reduction headset, which received a warm welcome among people. Bose QC 1 headphones took 11 years to launch for consumer use, but it eventually became a standard in the aviation industry.
Apple iPod and Beats by Dr. Dre between the years 2001 to 2011
In 2001, Apple introduced the iPod, giving birth to minimalist earphone and headphone designs. In 2008, Dr. Dre introduced Monster Beats, an expensive but high-quality brand that offers superior sound quality with profound bass effects. Monster Beats headphones were equipped with Bluetooth technology, which existed in 1999, and had a single-ear headset. It took a few years for other brands to follow suit and develop wireless headphones, with Bose and other brands releasing more stylish designs with advanced features. Today, headphones come in different types such as neckbands for sports and workouts, over-ear and on-ear headphones, with specialized features such as noise cancellation, high bass, and treble frequency.
V-MODA M-100 DJ headphones
Val Koltan introduced V-MODA M-100 DJ headphones, which were popular among DJs and musicians. The brand became an epitome of style and was used for audio for different electronic devices. Several well-known brands followed suit, and the decade of the century saw significant advancements in professional audio brands with better designs and audio quality.
Apple AirPods Pro
Apple introduced the AirPods, which were popular and convenient for wireless use with smartphones. Apple AirPods Pro are a newer version with true wireless and charging case design concepts, including wireless earphone ANC options. With the development of brand headphones from China, there are now several affordable and high-quality headphone options available in the market.
Facts about headphones
Here are some facts about headphones that headphone enthusiasts should know:
Most headphones are suitable for starting to track, but for mixing, more comfortable headphones are recommended.

People like to test different types of headphones to compare the music levels and sound quality.

Try before you buy; some stores offer trial offers for headphones.

Note that headphones with low impedance values such as 32 ohms may not give loud noise and require a professional-grade audio interface for better sound quality.
Headphones with high impedance require a more powerful amplifier for better definition of bass.
Features of modern era headphone
Modern era headphones have many features that make them different from their predecessors. Here are some of the most notable features:
Wireless connectivity: Modern headphones often feature Bluetooth technology, allowing them to connect wirelessly to smartphones, tablets, and other devices.
Noise-cancellation: Noise-cancellation technology is becoming increasingly common in modern headphones. This technology actively reduces external noise, resulting in a better listening experience.
Voice control: Many modern headphones have built-in voice control capabilities. This allows users to control their headphones with voice commands, rather than having to use buttons or touch controls.
High-quality sound: Modern headphones are designed to provide high-quality sound, with crisp highs and deep, rich bass.
Comfort: Comfort is a key feature of modern headphones. Many models feature ergonomic designs and soft ear cushions to make them comfortable to wear for extended periods.
Durability: Modern headphones are designed to be durable and long-lasting. Many models feature high-quality materials and reinforced components to withstand the wear and tear of daily use.
Customization: Some modern headphones offer customization options, such as adjustable EQ settings or the ability to personalize the color or style of the headphones.
Conclusion
In conclusion, headphones have undergone significant advancements since their inception, leading to better designs, enhanced sound quality, and more advanced features. There are several types of headphones to choose from, and headphone enthusiasts can enjoy exploring different brands and models.