Are you an avid song lover? Then the necessity that needs to be in your bag must be your headphone. Whether traveling by metro or faraway destinations, headphones are probably the best mate for anybody. And for someone who loves music, having good headphones is a must! So, how will I know which headphones are best suggested to be good to be carried while traveling? And if you're a travel freak, then one of the most necessary elements in your backpack must be your pair of Headphones. So when choosing your ideal headphone for your next trip, you need to consider a bundle of facts. Suppose you can't decide whether you should carry the lightweight Bluetooth earbuds that you can take around anywhere but need to charge often at night or the bulky but better-sounding over-the-ear headphones, probably with wires. Then this is the perfect place for you to seek your answers. In this article, we will share with you some of the most significant facts about how you can choose what headphone is perfect for, their pros, cons, features, what to look for, and many more.
Bluetooth Headphones V/S Wired Headphones
Are you debating whether wired or Bluetooth headphones are better for your travel-friendly music mate? Do not worry. We have discussed which one you should opt for.
🎧 Bluetooth Headphones
Bluetooth headphones are super lightweight, and you don't need to worry about them taking up a lot of space in your bag. They also have sophisticated looks, so you can easily carry them with anything and everything and slay!
❤️ Advantages of Bluetooth Headphones
✅ Lightweight
The most significant benefit of all times when using Bluetooth headphones is that you can easily carry them off anywhere. You don't need to worry about them taking up much space or loading. We all know that Bluetooth headphones are incredibly lightweight and easy to carry.
✅ Wireless
The second benefit of Bluetooth headphones is that they are wireless. It means you can keep your phone elsewhere without worrying about missing any important call. Because every call coming into your phone will be notified by your Bluetooth device, and you can pick up the calls through your Bluetooth headphones. There is no binding of the fact that you must carry your phone with you all the time because the Wire length of the Wire is limited. However, due to its wireless feature, you can keep your phone somewhere else and still enjoy Your favorite music, take important calls, and many more.
✅ Connects automatically
Another great benefit of using Bluetooth headphones is that once you connect your Bluetooth headphone to the device, the next time the Bluetooth of the device and the headphone is turned on, they connect automatically. You don't need to click them 1000 times. You can turn on your phone's Bluetooth, and the device itself would connect with your phone, and then what? Enjoy listening to your favorite music!
✅ Easy to use
Bluetooth headphones are super easy to use and are compatible with every device. Of course, it would help if you carried that headphone with you—no complex setup of wires, nothing. There is no complicated mechanism regarding how it works. You need to turn it on and connect it to the device. Due to its auto-connect feature, you won't have to touch it multiple times. Just click it once and enjoy listening to music With it the next time without actually having to work to connect it. Also, the operations are super easy. You can turn it on or off, increase the volume and do many more things with just one click.
✅ Cheap
A good pair of headphones with quality sound is all one wants. But getting them at a more affordable rate sounds even better. That is precisely what Bluetooth headphones are. You get incredible quality Bluetooth headphones at really cheap rates. Even honestly, they are getting more affordable with every passing day. Because there are so many reputed brands on the Internet, you can shop for your favorite headphone per your design requirements without worrying about the price. On the contrary, they make it affordable so that every person can use their favorite headphones worry-free.
✅ Long battery life
With the new technologies, the Bluetooth headphones available these days have long battery life. So, you don't need to charge them constantly to keep them working. Instead, just set them up once at night and enjoy the facilities for days. The future of travel is getting wireless. Thus carrying your wireless Bluetooth headphones with you can benefit you as there lies no risk of the wires getting tangled up.
✅ Space Saving
In the case of Bluetooth earbuds, you can just put them in your pocket and enjoy your tour without having to worry about them getting lost. In the case of over-the-ear headphones, you can hang them on your neck, and there is no issue of the Wire creating discomfort on your body since they are wireless. You don't need to create space for it in your backpack.
? Wired Headphones
There are specific problems that you might come across while using your favorite Bluetooth headphone. Such drawbacks are the benefits of wired headphones. There is no risk of loss, quality sound, etc. Their stylish looks also give you reasons to use the wired headphones while traveling!
❤️ Advantages of Wired Headphones
✅ No limited battery life
As you are a Bluetooth headphone owner, you must be accustomed to Bluetooth headphones needing constant charging. Even with a full charge, they do not last long. They need regular charging. It will help if you put them to charge every night. However, in the case of wired headphones, there is no limitation. Just plug your headphones into your device and enjoy listening to your favorite music. You don't need to worry if you have put your headphones in to charge or not. So there lies no-huddle in your smooth listening to music. As with Bluetooth headphones, if you haven't set them, the next day, you will not be able to listen to your favorite songs, which is not the case in wired headphones. So, they are not required to charge them.
✅ Quality of music
Another major problem resolved when wired headphones are the quality problem. Nothing can be compared to the quality of music that wired headphones cater to. Bluetooth headphones work by sending the data packets wirelessly through the air, degrading the quality of music to some extent. However, if you are a wired headphone owner, this problem is not a problem for you. Since they are connected through the Wire, the music directly reaches your ears without any other medium. Therefore, there is no loss of audio quality.
✅Connectivity problem
As discussed above, since Bluetooth headphones send data packets wirelessly through the air, moving your Bluetooth headphone far away from your Bluetooth-connected device might create connectivity issues. However, in the case of wired headphones, though you cannot move far away from your device, there is much more clarity in the quality of music, and there are no such connectivity issues. Therefore, you can listen to crystal clear music by only keeping your phone in your pocket.
✅ Fewer chances of getting lost
One of the most significant advantages of all times of using wired headphones is that there is no risk of loss when using them. Since Bluetooth headphones are wireless, you might keep them somewhere and later forget to take them. However, since wired headphones are always connected to your phone, even if you keep them somewhere and forget to take them, your phone will feel a little stretched due to the limited length of the Wire. You will automatically be aware of the fact that your headphone is kept somewhere near them. So no more worries about your brand new headphone getting lost During your mesmerizing tour.
✅ Easy to connect
In the case of Bluetooth headphones, the common problem is that the device cannot find the headphone by the Bluetooth name or model number on the device with which it is being connected. It results in making the user irritated and frustrated. However, this problem is not an issue with wired headphones because you can plug in your headphones and enjoy listening to music. You don't need to find the Bluetooth headphone's name and wait for it to connect to your Bluetooth device. Also, Bluetooth headphones do not get connected to everyone.
✅ Pocket friendly
Wired headphones are pocket friendly. Moreover, they are available at all prices for all types of people. So you don't need to waste much money buying pocket-friendly wired headphones. Also, you can carry it while traveling. It doesn't have the risk of getting lost. There are many benefits that you would be able to enjoy when you choose wired headphones.
✨ The ultimate buying guide for significantly travel-friendly headphones ✨
It would help if you looked at several factors while searching for the perfect headphone for your next travel destination. Though the choice of headphones varies from person to person, there are certain things that you should look into before concluding on what to buy.
?? The type of headphone
Before you buy any headphones, you should clearly understand the types of headphones. In addition, you should know what kind of headphone is preferred for you and which one you would be able to carry with you. There are four types of headphones—On-Ear, in-ear, earbuds, and over-the-ear. In-ear headphones and over-ear headphones are the most preferred. By far the most comfortable type of headphones that a person can use. Your headphones look super sophisticated and relaxed, but they're not very reliable and comfortable when used for an extended period. The earbuds are the smallest; you can carry them anywhere and everywhere and don't occupy any space.
?? Size of the Driver
The driver is one of the most important things you should consider while deciding which headphones you should get for yourself. So, before buying any and every headphone, check its details and be sure that the headphone you are buying has a significant driver. The driver is one of those things in the headphone which leads to generating the sound. The driver is usually said to have been made of magnets, a diaphragm, and a voice coil. In most cases, it has been heard that the larger the driver, the better the sound produced by the headphone. So make sure while buying your headphone you check the driver correctly.
?? Sensitivity
If you love to hear loud music in your headphones when traveling, then the best option you can opt for is to check the specifications of the headphone. The headphone's sensitivity determines how loud the sound your headphone can cater to. So if you are confused about which headphones to choose, consider their sensitivity. Next, consider whether you like to hear loud music or are comfortable with low-quality music. Your taste and preference should indicate what headphones you should use.
?? Comfort and design
Not everyone likes those cliché old-school designs, and not everyone is fond of these ultra-modern exaggerated designs. Thus taste and preference should be another factor in determining what headphones you choose. You should look into the design of the headphone as well. It should match your taste and preference. Also, another primary consideration that you must do is to check the level of comfort. The headphones you carry with you during your tour should ultimately be comfortable. If it's not satisfactory, you will not be able to wear it for long. Thus, it will stop you from enjoying the music you've been craving to listen to during your flight. We always prefer comfort over anything.
?? Cord
If it's a wired headphone, check that the cord of the headphone should not be such to get tangled up easily. You cannot be spending your entire time on the flight detangling the messed-up chords rather than enjoying your music. You should be able to take complete pleasure watching your favorite movie or listening to your favorite song. So the cord should not suddenly get tangled with your seat belt or armrest. Also, the calls should be long enough so that the headphones can put your phone in your pocket while listening to music and you don't have to carry it in your hand all the time.
?Our Top 4 picks for Travel-Friendly Headphones ?
Sony WH1000XM3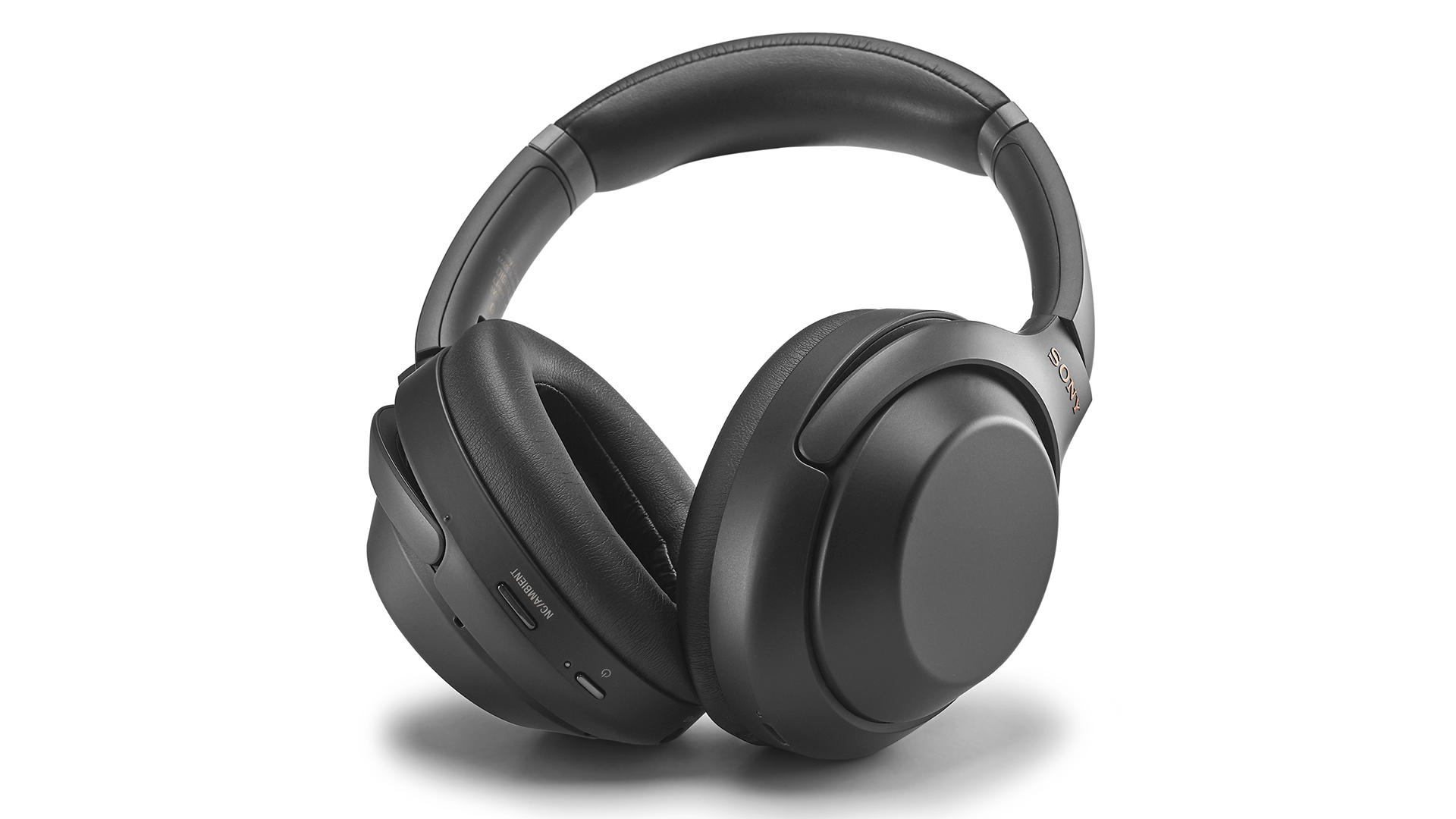 When it comes to headphones, the first name that comes to our mind is Sony. Sony is the brand that speaks for itself. Sony WH1000XM4 is the best travel-friendly headphone available in three different colors. It is an excellent choice for travelers because it can be balled up easily for transport. Also, Sony has paid particular attention to the comfort and fit required most while traveling. This lightweight model comes with intelligent music technology where the headphone will adjust all the ambient sound based on your activities.
✨ Features
It comes with an integrated V1 Processor, IXP4 water resistant.

This over-ear headphone has Bluetooth connectivity, noise-canceling, and dual noise sensor features.

You can control the volume, skip a song, make or answer the call, and activate voice assistance with a touch sensor control.

This model also has premium speakers that provide incomparable sound quality.

Compatible with any device.
?? Pros
30 hours battery life

Has nil-built mike and detection poses

Cause no pressure on the ear if you wear it too long.
?? Cons
If the cable is connected, voice pickup does not work.

A bit expensive
?Price
$278
Our Verdict
Undoubtedly, buyers can not go wrong with this product. This premium quality headphone delivers what they promised and is the most durable headphones on this list. If budget is not a problem for you, you can go for this over-ear headphone that can last longer than any other option.
_______________x_______________
Bose QuietComfort 35 II
Bose is another name that has dominated the headphones industry over the years. This Bose QuietComfort 35 II headphone is the right choice for those who prefer a spectacular noise canceling system as it comes with different levels of noise balancing. Therefore, you can choose how much outside noise you want to hear. This new model comes with a sleek new design that is lightweight and elegant. Besides the new look, this headphone offers voice assistance, high-fidelity audio, and up to 24 hours of battery life with a single charge. It has two different colors. You can change a song or volume control and use your Alexa or voice assistance with a tap or swipe.
✨ Features
It comes with an adjustable EQ that helps you to personalize your audio by setting the bass level.

It also has a stainless padded headband and angled ear cups.

This headphone is a pack of 11 top-notch noise cancellation levels.

It offers an extended range of Bluetooth connectivity for wireless.

This model also comes with a quiet and aware mode that helps you hear your environment and music at the same time.
?? Pros
It does not clamp too tightly

Good build quality

Comes in both wired and wireless
?? Cons
It is kind of a bulky product that can fall off easily

You can feel awkward sleeping with these headphones while seated

Bluetooth connection sometimes gets intermittent
?Price
$199
Our Verdict
If comfortableness is your topmost priority while traveling, you must opt for this lightweight yet stylish piece that can fit very well on every head shape and size. Moreover, as it comes in wired and wireless both, you can choose according to your preferences.
_______________x_______________
Apple Airpods Pro
We all know that it is challenging to beat Apple regarding electronic gadgets. However, with the help of advanced technology, Apple has come up with highly portable and easy-to-handle AirPods. If you are a frequent traveler who wants to ditch your bulky headphones and looking for an earbud for your journey, then it must be the Apple Airpods Pro. This model offers a seamless fit and excellent active noise cancellation system to drift into your world for the whole journey. It works with Bluetooth connectivity, so you do not need to carry pesky cords. All you need is their small, sleek cases to charge it.
✨ Features
It has interchangeable earpieces

Sweat and water resistance

Siri can quickly access it

It also offers adaptive EQ that turns your music to your ear's shape
?? Pros
Support 40-60 feet Bluetooth range

Battery life is 4 to 5 hours but can be used for 24 hours by popping it into a charging case every few hours.

Best for traveling light
?? Cons
Carrying case can not protect the earbuds from damage

Best suitable for Apple products only

It is a kind of buggy and speakers are so sensitive when cleaning
?Price
$133
Our Verdict
Apple AirPods Pro's noise isolation performance is quite remarkable than Sony and Bose. This high-end earbud is quite expensive, but it is worth every penny.
_______________x_______________
Soundcore by Anker Life Q30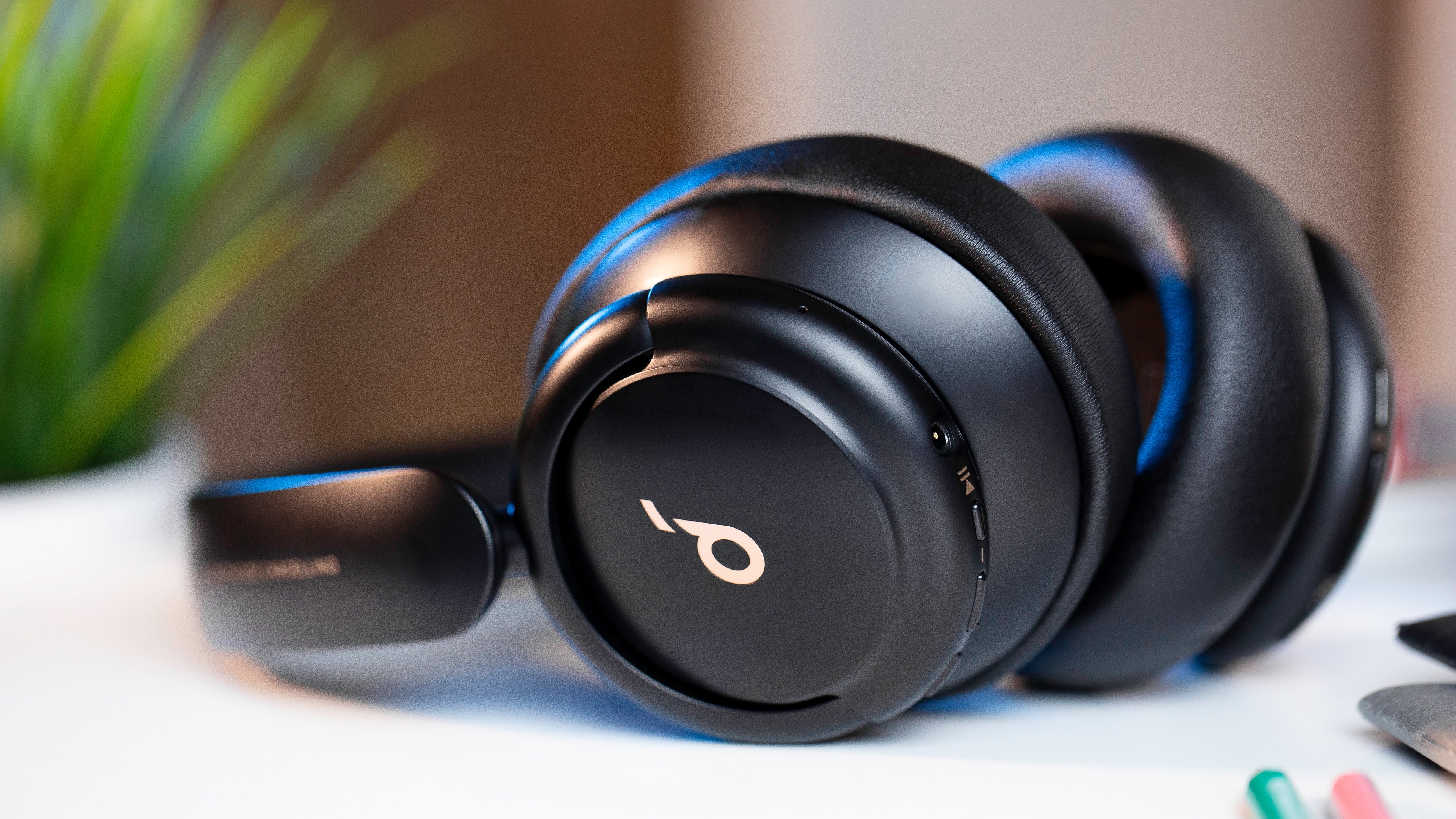 If you are looking for budget-friendly headphones, we have you covered. Anker Soundcore Life Q30 is genuinely wireless. In addition, this over-ear headphone has a few robust features that make this headphone stand out from others. After Sony, if any company provides excellent noise canceling headphones at under $100, it must be Anker. At this price point, Anker has offered good quality noise cancellation power that punches far above. In addition, it comes in 3 colors and has a closed back, making this over-ear headphone sleek and elegant.
✨Features
It has an ANC system that can block out bass ranges like rumbling buses, plane engines, etc.

Using graphics EQ and preset, you can adjust bass-heavy default sound profiles to your liking.

This model also offers dual noise-detecting microphones that enhance voice pickups.

Its 40 mm drivers allow you to hear every detail of your song.
?? Pros
Battery life is excellent.

It is easier to carry this headphone around your neck for its ear cups swivel to lay flat.

It comes with three modes- transport mode, outdoor mode, and indoor mode.
?? Cons
It can leak some audio at high volumes

Not suitable for big ears
?Price
$79
Our Verdict
If you are looking for an affordable option in this list with some unique features such as multipoint connection, transparency mode, and many others, then go ahead and buy this model without thinking twice.
_______________x_______________
Conclusion
Have your bags, passport, and visa ready, tickets booked, And all the clothes and shoes ready to go out to catch your flight? What are you waiting for your ideal type of headphones to get inside your backpack? Then we hope this article was helpful for you to decide which headphones you should pack for your next tour!