With the development of technology in almost all essential fields, it is being combined more and more with new and varied art forms which are intended to make life easier in its day-to-day hardships. When it comes to headphones these devices have become crucial for almost everybody around the world irrespective of their age or occupation. They are being used not only for gaming or streaming music and other audio-visual content but also to treat the daily hassles of individuals going through different physical or mental health issues. These days they are happily being used by children for work as much as by professionals. With the increasing usage of headphones and the accessibility to various order visual content that this provides individuals with, new forms of audiovisual art generated and produced to solve everyday issues are coming to the forefront. One such great trend is ambient sound.
What is ambient sound?
All individuals have different workspaces and states of mind in which they can focus the most and be the most productive. Some individuals prefer minimalist work settings and complete silence, while others swear by an aesthetically pleasing desk or environment with music that helps them concentrate. And yet other individuals find themselves somewhere in the middle; where complete silence is too empty and music lyrics are too distracting. Ambient sound is background music or a simple background audio strip for exactly these kinds of people. It is a collection of one or more everyday sounds – like rain, traffic, running water, birds chirping, wind through trees, wood and metal workshop, flipping pages, scribbling, etc – produced in a studio setting to give every day a new artistic twist. For most people, these sounds help them focus better while also not being elements of distraction and confusion like other music might be. Ambient sound can also be extremely simple notes on the piano, guitar, or flute. Most apps and websites dedicated to providing quality ambient sound to users these days let us combine two or three different sounds together for a better experience. Most people use ambient sound through their headphones as an alternative to noise cancellation or Lo Fi music.
What is the ambient sound technology in headphones?
The ambient sound technology in headphones is a kind of noise cancelling feature which allows certain sounds, the so-called ambient sounds, of a certain wavelength and audio intensity to seep into the noise cancellation. Using these technology features an individual can set a certain level of ambient sound that they want to hear from their atmosphere using the headphone app feature.
Advantages and disadvantages of using ambient sound
Like most things, using ambient sounds every day can be both a great thing as well as a not-so-great one. Let us look at some widely experienced advantages and disadvantages of using ambient sounds while focusing on everyday tasks.
Advantages
The advantages of using ambient sound are endless.
✅ Calms the mind
Ambient noise be it from the internet or our actual surroundings are usually known to calm the mind. Calming the mind means reducing compulsive thoughts and enabling better concentration. It is scientifically considered that a calm mind has better information processing and decision-making capability and is also less likely to make decisions in expectation of a dopamine rush. In simple terms, this means you will be able to work for longer hours and be better aware of the quality of your work.
✅ Very refreshing during long hours
Not only does ambient sound help us focus more, but it also helps to retain this state of focus for long hours. This is why peaceful ambient sounds are very good for long sessions of work or study. Certain ambient sounds which are quite nostalgic can make you feel at ease even in foreign environments by tricking your brain to think you are in a place of comfort. Search tricks can be used to deliver the best on the go.
✅ Not as distracting as music
For some people, music can prove to be counter-productive even if it does not come with lyrics. Usually, complex musical structures demand our attention and focus to comprehend them, which in turn takes away the same level of focus from the work at hand. This is why well-known ambient sounds which we have already known and associated with a particular source can help block out background distractions without claiming our attention in return.
✅ Can be used as an alternative to noise cancellation
Ambient sound can be used as an alternative to noise cancellation and is a better choice to go for if you are working in public surroundings or with physical equipment. Going about in public spaces and environments means completely blocking out environmental noise can be dangerous in case any unfortunate accident takes place. However, ambient sound enabling features makes sure we will still be aware of our surroundings without being engrossed in them.
✅ Scientifically channeling inward-focused and external focus attention
Studies have seen that ambient sounds have a great impact on our minds. Not only do they impact our performance and mental wellness as a whole, but they also have different ways of channeling different aspects of our attention for a good cause. For example, everyday noises in human settings help keep inward attention spans long and uniform. Whereas natural ambient sounds generate a better awareness and attention to external surroundings. Therefore, the correct ambient sound can be used for the correct kind of work.
✅ Keeps stress at bay
Ambient sounds relieve stress. Most of us associate relieving everyday stress with distracting ourselves with other work or audiovisual content. But in truth, the best way to relieve stress is to actually not let it impact our production capability. This is why working under stress can be so tough. Small tools and everyday additions like ambient sound can produce happy hormones in our bodies without asking our minds to compensate with time and attention.
Disadvantages
The disadvantages of using ambient sound are few, but they are still worth noting and remembering.
⛔ Reduce productivity in high-focus tasks
There are different kinds of tasks in our everyday life. Some tasks are highly mechanical and automatic, and multitasking with two or more of these tasks does not impact productivity. Some other tasks require some amount of focus and ambient sounds are great while doing these tasks. But for most people maintaining great production quality in high-focus tasks requires complete silence and a distraction-free environment. During such tasks noise cancellation is a better option.
⛔ Can make you drowsy
Even though ambient sounds are designed to increase productivity for some people these are a cause of increased drowsiness instead. These again are symptoms and responses which vary from person to person. Therefore, it is a great idea to only invest in ambient sound technology headphones once you are sure that this method works for you.
⛔ Enabling ambient sound settings worsens audio quality
Ambient sound settings help us to be more aware of our surroundings and prevent any accidents or simply being a nuisance to others. On the other hand, enabling ambient sound settings will not improve your audio quality. Any audio-visual piece performs the best with noise-cancelling features. Only use ambient sound settings when you need them, either to focus or two make yourself available to others. Ambient sound is definitely not the sound facility to go for to view high-quality streams, music, or multimedia.
⛔ Continuous usage can lead to hyperactivity
A hyperactive state is where we are constantly worried about other people interrupting our focus session or calling up to us without us being able to distinguish their voices from other sounds. This is something that happens to a lot of users using ambient sounds over a long period. This is also one of the primary reasons why many users have stopped using ambient sound settings or ambient sounds altogether. You are more prone to having these thoughts if you are dealing with symptoms related to OCD, ADHD, etc.
The ultimate buying guide for headphones that offer ambient sound technology
There are several things to look for while researching the perfect headphones which offer ambient sound technology. These depend from person to person because we all have different necessities in mind while shopping for such digital or electronic devices.
? Great sound quality
At the end of the day, you are buying your headphones to listen to audio. No matter what you are buying your headphones for great audio quality are always the number one deciding factor. You will never be satisfied with the quality of your headphones if they do not provide a premium level of sound output. Always look at reviews on sound quality before choosing your pair of ambient sound technology headphones.
? Stable Bluetooth with a wide range
If you are using headphones with ambient sound technology chances are you have to get up from your workspace quite often. If you are investing in good quality Bluetooth headphones and want them to work to their best capability, it is good to first do your research on how stable the Bluetooth connectivity is on the headphone's end and how wide the range of headphone Bluetooth is. Depending on your requirements you might be satisfied by a moderate range of Bluetooth connectivity or you might require a very extensive one.
? Personal athletic requirements
Since ambient sound technology headphones are mostly chosen by people who are working in athletics or related settings, it is advised to look for similar facilities which an athletic lifestyle needs your headphones to possess like dust resistance, water resistance, great fitting, and wide Bluetooth coverage. At the same time, you might also want to invest in headphones that catered to your personal music preferences in order to give your best performance in your everyday monotonous settings.
? Ambient sound range
You can look at the reviews of each headphone to determine the ambient sound range and noise cancellation capabilities of your chosen headphone piece. Ambient sound technology quality to a certain extent depends on the noise cancellation quality as well. Most headphones give users the option to turn off the ambient sound facility once the requirement is over. Some experts will even suggest first procuring a bit of knowledge about how ambiance sound technology really works and comparing this knowledge with the headphones options.
? Comfort
A super important and widely overlooked aspect of buying headphones is the comfort factor. No matter how great your headphones are you will not be able to use them in the long term if they are not comfortable enough. It is better to let go of other facilities which are not that essential in everyday wear, rather than purchasing a pair of headphones that are simply not comfortable enough. When it comes to coming it is good to look at headband adjustability options, ear padding, headband padding, weight, etc.
Difference between ambient sound and white noise
Even though ambient sounds and white noise have many similarities, they are in fact two different kinds of sounds that require different settings in order to be experienced. Ambient sounds and white noise both have equal intensity and amplitude but have distinct frequencies in the same audible range. This is known as the flat spectral density. While ambient sounds are the general soothing sounds from your surroundings, white noise is the sound emanating from static electric currents, like television with no signal, factory noises, the noise coming from a revolving fan, etc.
Five best headphones with ambient sound technology
It is time to now look at the 5 best headphones with ambient sound technology which are our current favourites. Most headphones that offer ambient sound technology also have noise cancellation features, and the ambient sound setting can be turned off when required.
– Samsung galaxy buds pro – 
Regarded by sound experts as one of the best earbuds when it comes to ambient sound technology, these headphones are in-ear Bluetooth that comes in many different colors. These headphones are the most comfortable earbud option at this price range, with the brand name to guarantee material and product quality.
Pros
Great sound quality
IPX7 water resistance
Can be charged using the Samsung galaxy smartphone device.
One-touch music control feature
Cons
In-ear headphones might not be the best for long-term use
An IPX7 water resistant will not work underwater
Price
$169.99
Our review
These are great for athletic users, especially because of their light-built, great fit, and water-resistant properties. The ambient sound quality feature is provided at a single tap, and the microphone feature for calls is also high quality.
_______________x_______________
– Beyerdynamic DT 990 Pro –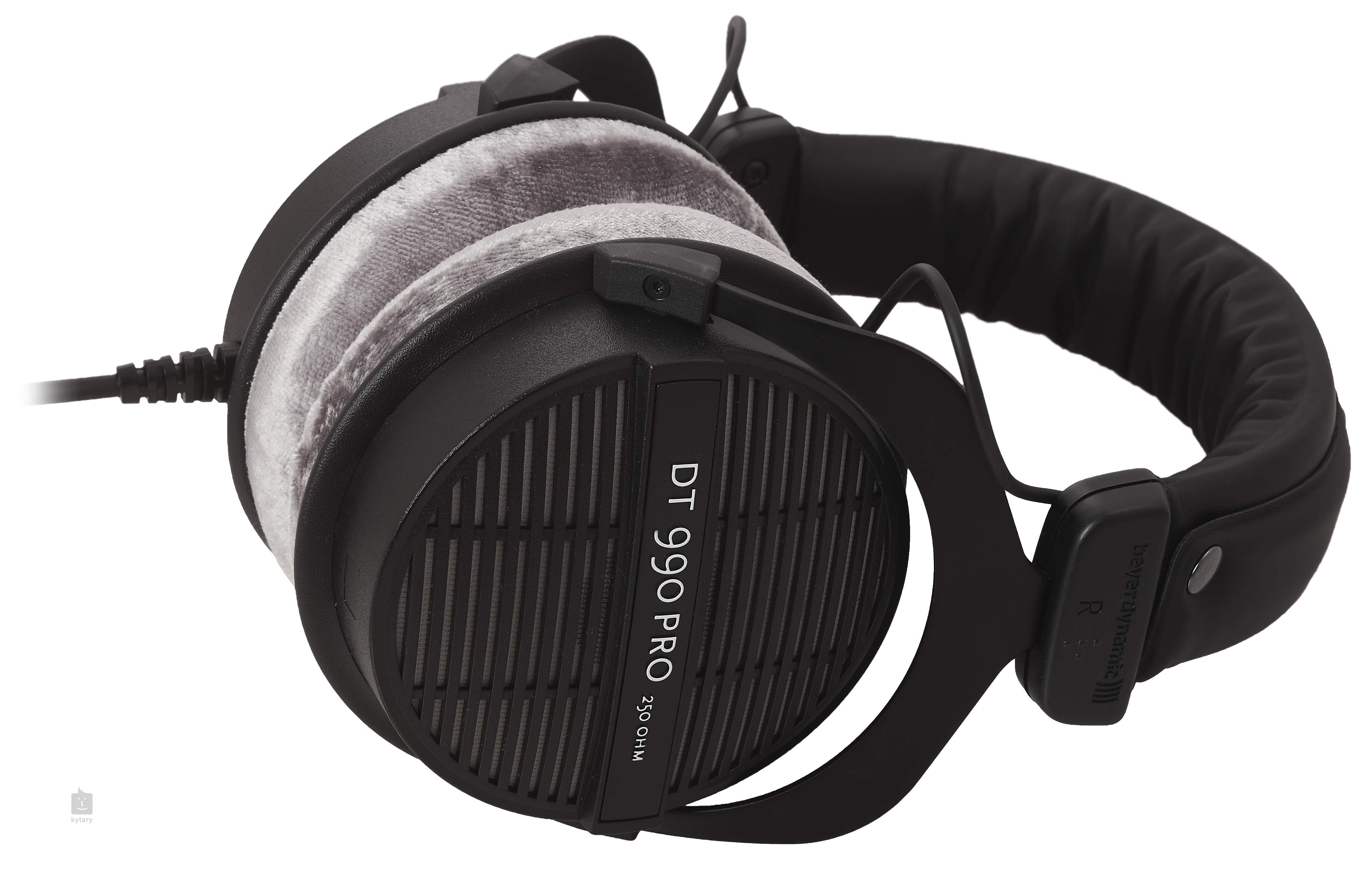 These are ambient sound technology-enabled over-ear studio headphones. They are open back with a premium quality headband and ear padding. They come in two colour options grey and black. Premium quality studio headphones in this price range are quite rare; especially those coming in two frequency variations 80 ohms and 250 ohms.
Pros
Great quality product build
250 ohms headphones designed for professional music streaming
Premium level comfort
Very cost-effective
Cons
No Bluetooth connectivity the headphones are wired
Some users find the headphones fatigue quickly
Price
$139.49
Our Review
This is a steal deal for beginner musicians who want to keep all their options open while mixing, mastering and editing soundtracks. These are extremely comfortable headphones designed for professional music streaming, but can also similarly be used by gamers and beginner sound technicians.
_______________x_______________
– Sony WH-1000XM4 –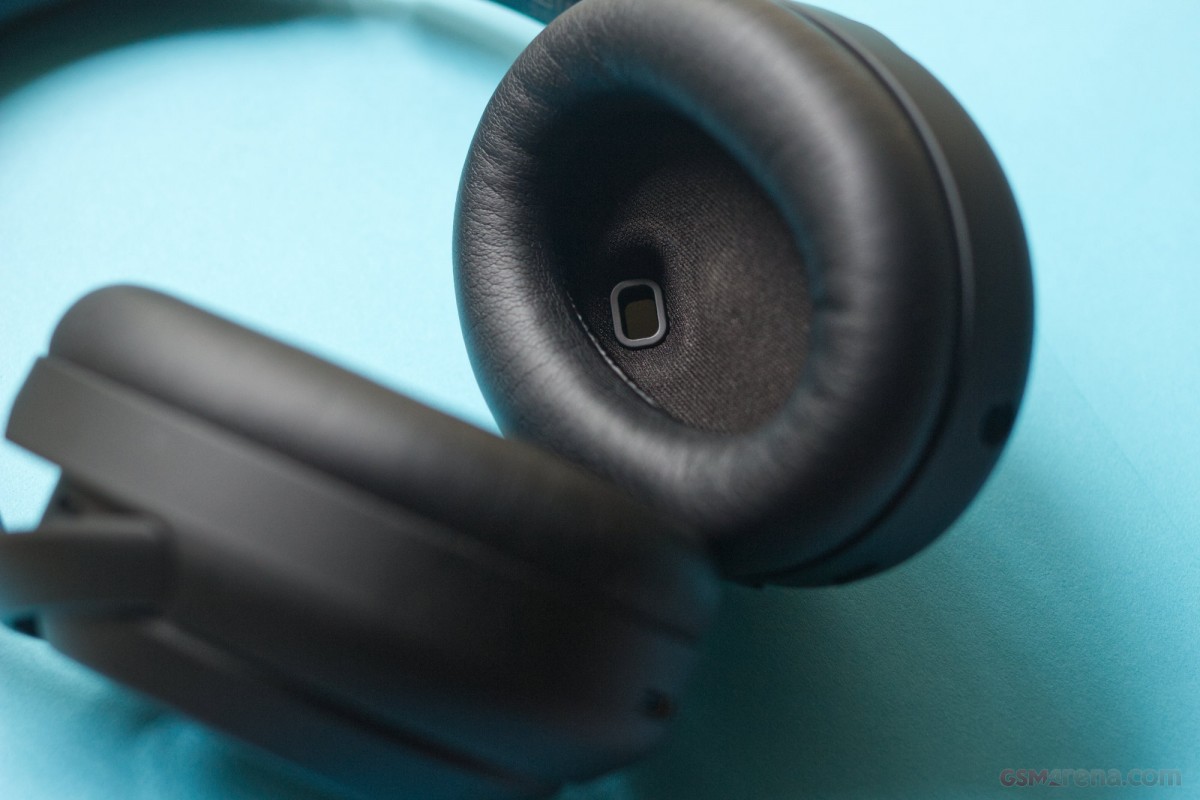 Available in three beautiful colours these headphones offer their users perfect levels of comfort over years of usage. They are over-ear closed-back headphones that can be operated using the headphone application. They are constantly working with the Sony Music Studios Edge-AI. Sony WH-1000XM4 is one of the best and considerable microphones on this list.
Pros
Dual noise sensor and cancellation technology
30-hour battery life
Wide range Bluetooth connectivity
Touch sensor controls
Cons
Voice pickup does not work when the cable is connected
Not designed for athletics or water resistance
Price
$189.99
Our review
Without a doubt, the most comfortable and at the same time the most durable headphones on the list. Reviews claim these headphones have lasted over a decade in some cases. Offers a whole range of noise cancellations in one place with dual noise sensor technology.
_______________x_______________
– Philips audio Philips SHP9500 –
Philips audio Philips headphones are studio performance over-ear super comfortable headphones designed for long-term usage. They provide one of the best audio ambient sound technologies on this list. The definition of the connector is gold-plated, enabling the most durable of sensors.
Pros
One of the most cost-effective models
Very compact and portable
Provides the highest quality of comfort
50 mm neodymium drivers
Cons
The headphones are wired and do not provide Bluetooth connectivity
Some users find it to struggle to give a studio-level performance
People around you might be able to hear the audio
Price
$74.99
Our review
Although these headphones cannot be said to be designed exactly for studio use, they are still one of the best for users looking for durable headphones for a long sitting daily. These are designed for acoustics and jazz recording. However, they provide a noise cancellation feature.
_______________x_______________
– Sennheiser HD 600 –
A comfortable over-the-ear headphone set with a large and beautifully designed open-back body that promises the highest resolution of sound output to users. They are the most lightweight and aesthetically pleasing headphones on this list. Headphone drivers maintain optimum sensitivity in all situations and offer the greatest range of noise cancellations.
Pros
The highest sound quality on this list
Can be easily used for amateur and professional mixing and other studio work
The highest durability
Excellent mid-range
Cons
Do not provide Bluetooth connectivity
Treble extension might be disappointing for some users
Price
$399.95
Our review
When it comes to over-the-ear comfort, nothing beats this set. The HD 600 has the best range of noise cancellations on this list. They also provide a great balanced sound output. In spite of the price, these are one of the best cans you will ever invest in.
_______________x_______________
Conclusion
The great thing about ambient sound technology headphones is that one pair can be used for multiple purposes. Investing in a good pair of headphones that offer ambient sound technology means you will be able to use them in any setting indoors or outdoors. Make sure your headphones also have every other facility of your fascination, as ambient sound technology enables headphones to come in every kind possible.