Everybody would agree that music helps the best in calming the mind. But to have a soothing effect and to listen to your music peacefully, you need to have a good set of earphones. Considering that there is an aample number of headphones, earphones, and earbuds available in the current market, only some earphones or earbuds give us the desired feel. Thus, we have the top 10 best TWS earbuds to your rescue. With the new advancement in wireless Bluetooth technologies in recent years, earbuds have evolved in their best possible ways. 
✨ What are TWS earbuds? 
TWS is the abbreviated form for True Wireless Stereo Earbuds. Using Bluetooth technology, these wireless audio earbuds are implemented. In the first instance, if you are not well accustomed to TWS, you must wonder what differences it shares with regular Bluetooth headphones. Well, some Bluetooth headphones have wired technologies. And there lies their difference with TWS. These TWS earbuds do not rely on wires to transmit the audio from the left earpiece to the right earpiece. Each of the earbuds is independent of the others. It does not only connect the device to the earpiece with Bluetooth but one earbud is connected to the other through Bluetooth technology for sending audio too. 
✨ What is the difference between TWS Earbuds and regular Wireless earphones? 
Eager to know about the differences between TWS earbuds and regular wireless earphones that we have? Then the answer is concise and straightforward. But, to understand the significant difference between TWS Earbuds and regular wireless earphones, we first need to know their similarities. When talking about similarities, the fundamental similarity between the two is that both of them are connected to the respective device or the audio source through wireless Bluetooth technology. Thus, in the case of both, the source of connection is wireless. Now coming to the difference, we see a wire connecting the left earpiece to the right in the regular wireless earphones that we have. Therefore, there is still a presence of wire between the earbuds. Though there is no connection between the audio source and the earbuds, there still lies a wire connection between the two earpieces. On the contrary, when talking about True Wireless Earbuds, there is no physical presence of any wire of any shape or, in any way, connecting the earpieces. So there is absolute freedom from a wire between the two earbuds.
✨ Are TWS Earbuds worth buying?
Do you, too, have the same question in mind right now – are True Wireless Earbuds worth the investment you would be undertaking? Honestly, it depends! People want their experience of listening to their favorite music to be as hassle-free as possible. The presence of wires around the neck usually could be more irritating and frustrating. And at times, the wires create a problem and thus disrupt the peaceful music-listening experience. Fortunately, we have a convenient solution for you. If you want to eliminate the feeling of wires around your neck, you are certainly going to love the TWS earbuds. But in case you are facing a dilemmatic decision about whether you should buy them right now or not, it depends upon whether you are willing to wait for more updated and developed technologies are not. But we can relatively assure you that if you don't like the feeling of wires, hate the unnecessary wastage of time that one needs to put into untangling the cords of their earphones, and wishes to have absolute freedom to move around freely, you are never going to regret the decision of buying these TWS Earbuds. You only need to charge them, which you usually don't have to in the case of regular earphones. But once you charge them entirely, they are ready to serve you well for hours and even days. These are worth the price you pay for them. Only keep in mind to check the features and benefits you would receive with the purchase. Compare different brands and prizes and then undertake the investment rationally. 
✨ Significant Benefits of Purchasing TWS Earbuds 
🎧 Comfortable
We try to find comfort in everything. People who have used wireless technology agree that the most significant advantage of using the wireless Bluetooth method is that they are super comfortable for the user. They effortlessly fit into your ears, and you don't have to worry about them falling out while you work. These incredible in-ear headphones, usually called earbuds, are different from the typical headphones we have always seen. Wireless earbuds are probably the best type of earphone you would ever find in the market. They provide the best comfort and don't feel like anything around. They feel like everything but nothing. They don't add excess weight but let you get access to your favourite music wholeheartedly.
🎧 Chargeability
Another significant benefit of TWS Earbuds is that they come in chargeable cases. Most of the earbuds that you will find in the market come in chargeable stylish cases. The greatest thing about chargeable cases is that when you plug your earbuds back into the case, they will automatically charge the earbud, provided that only you have charged your chargeable case fully. Once charged, they have lasting battery life and can constantly provide you with fully charged earbuds for three to four days. Once you have charged your case, every time your earbud tends to lose its battery, plug it back in the case, and your earbud will be charged automatically. You won't have to take extensive extra measures to charge the case. Just as you charge your mobile phone, connect the case to the charger and keep it for the required number of hours, and after a certain period, you will find that your case has been charged fully. 
🎧 Long-lasting
Whenever we are buying something, the item's durability is looked into. When compared to wired earphones, the TWS Earbuds certainly have more longevity. The reason behind this is the absence of wire. Generally, it is the wire of the device that gets damaged. In the case of wireless earphones, the wire connecting the two earbuds gets damaged, and thus the entire piece stops working. While in the case of wired headphones, the point of connection between the wire and the Jack has always been the reason the problem starts, and thus you might see that, at times, one earbud works and the other does not. Since TWS earbuds do not have any wire connection, they will be more durable than any other option. In the case of wireless earphones or even wired earphones, the problem starts because we tend to twist and turn the wire while listening to music. And that twisting and turning might result in the wires showing problematic behaviour. On the contrary, the wireless ones are small, much tougher, and do not have any wire attached, making them more durable than ever. They lie effortlessly on the ears, and as long as you charge them and take care of them, they will serve you for a long time.
🎧 Lightweight and easy to carry around
Usually, when you keep wireless earphones in your bag, they occupy some space. Different from the case of wired headphones, there lies the trouble of untangling them every time you keep them in your bag. The untangling of wires can be hectic and troublesome. It is never an issue when it comes to TWS earbuds. You can place them in a small area or pocket in your bag, and they don't feel any weight. You can also keep them in the pocket of your jeans, and they won't feel like you are carrying anything around. You can quickly put it anywhere, and because of its small size, it won't make any difference. They occupy very little or no space.
🎧 Wireless
Last but not least, as the name suggests, true wireless earbuds are wireless. It makes it the most preferred option among avid music listeners. The absence of an excess wire around the neck makes it a major attraction among all music lovers. People who love to hear hours of music would never want that cable-like wire around their neck during all those hours, and this quality of TWS Earbuds thus makes it the most loved choice for them. The lack of wires is what differentiates it from the usual wireless earphones. You can use it for exercising, and the wire will not constantly disturb you. The wire connecting one ear to another won't restrict your freedom to move around. Whether you are working or hitting the gym, none of your actions would be affected because of the presence of the wire. No more smacking of the wire on the back of your neck. This new technology has two separate aesthetic pieces.
✨ Significant Drawbacks to consider while choosing TWS Earbuds
🎧 They are costly
TW is not the ideal choice if you are looking for cheap earbuds. Though they are worth the price you are paying them, they are not cheap. They are pocket-friendly, and you are getting what you are paying for.
🎧 It can be easily misplaced
The biggest drawback of using true wireless earbuds is that there is a high probability that they can quickly get misplaced. Since the two earbuds are not connected using wires, you might keep one in one place and need to remember to take it back. Also, due to its small size, you might keep it somewhere and then overlook it. If you have the habit of leaving things behind, it is neither a suggested nor a convenient option for you to opt for TWC earbuds. 
🎧 Batteries tend to wear out over time
Just like smartphones, the batteries of wireless earbuds tend to depreciate over the years, and you might need to upgrade them after a few years of use. The TWS Earbuds might be better if you want something equivalent to the amount you are paying.
✨ Significant factors to focus on when buying TWS Earbuds
🎧 Price and Brand
It is more often than most suggested that you check the brand of the earbuds you are purchasing. People often prefer branded products when choosing the right electronics because the brands have been concerned with making the particular devices for years and thus make the best of it. When it comes to purchasing the TWS earbuds, it is essential that you compare different brands and then choose what is best for you. The well-known brands are best preferred for TWS earbuds because they have been making audio products for many years. Thus it is evident that the products they would develop would have the best features, qualities, and audio facilities. You will always be happy spending money on big brands. Look out for the TWS earbuds from your trusted brands and choose wisely. Also, it would help if you had a clear idea about your spending money. To be cheap, you might buy something which does not cost too much, but when you are using it, you find that it does not offer you the audio quality you expected and desired. You might waste the money entirely. Therefore try to find something economical that offers you the expected and desired quality of audio that you wish for. You should remember that you are paying for what you are getting, and thus you should not pay for something unnecessary. Trust only they trusted. Look for offers and sales and try to buy from recognized brands who offer the product at affordable rates.
🎧 Features and Gestures
Every earbud you will find will have some distinctive feature that will make it stand out from the rest of the earbuds. The earbuds' exclusive features make them more attractive and appealing to music listeners. However, it is best suggested that you stick to the essential criteria and features you only need. For instance, if you habitually carry your earbud to your bathroom during your bath, you should look for products with the best water-resistant capacities. Similarly, you want to have the best sound cancellation facilities. In that case, you should not be looking for water-resistant earbuds but the ones that best provide good sound and noise cancellation. Keeping this in mind, you should remember that the touch-based gestures available in the recent earbuds are only the preferred option for some. Suppose one has the habit of carrying their earbuds to bed, playing music, and going to sleep. In that case, there are better options to opt for the touch-based gestures as the trigger might get pushed without actually any intention behind it, thus interrupting the peaceful listening to music and the sound sleep. Therefore, when choosing TWS earbuds, you must look for the features, gestures, and options to which you will get access. It would help if you kept in mind every action of yours, where you will be using the earbuds, and then choosing accordingly.
🎧 Battery life expectancy 
The battery life is what determines the longevity of the earbud. Therefore it is an essential element that one needs to look into. If the battery dies permanently, your earbud parts might never work again. Everyone should, While choosing the perfect earbuds for themselves, always consider the battery life expectancy of the case as well as the earbud and not either of them separately. The more the capacity of the battery of the earbuds you purchase, the longer the earbuds will continue to work with one single charge. Even with 15 minutes of charging, with good battery life, your earbuds will be able to serve you for a considerable period without dying out. Also, if the case has a great battery, it will be able to charge your earbuds more times than usual. Suppose the average charging capacity of the regular battery is five times a day, with sound and more battery capacity. In that case, the case will be able to charge the earbuds six to seven times without having to plug in the charger. Therefore make sure that you look into the battery life of the case as well as the earbud when choosing which brand you should choose and which type you should consider.
🎧 Style and Design
The following important factor you need to consider while choosing the right earbud for yourself is whether the design you will continuously have in your ears is comfortable. You will hang the earbuds for a considerable amount of time. Thus it is essential to check whether the product is safe and comfortable to be hung in one stable position for an extended period. It should fit in perfectly, and you feel comfortable while wearing it. If the earbuds are too big for your ears, they might cause trouble and be painful if you wear them for extended periods. In the vice versa case, if they are too small, there lies the risk of them falling out without you noticing. Therefore you should look for the perfect fitting. The brand you are purchasing should offer multiple sizes of replaceable ear tips to find the perfect size for yourself among the buds they offer. The multiple replaceable sizes help your tips to be changed as per the size of the ear and make them fit perfectly and comfortably in the ear. You must check the style and grip to use the earbuds during gym and while exercising. It should have an extra careful grip so that it does not fall off while you exercise.
🎧 Sound quality 
A good TWS Earbud should have a properly balanced quality of sound. It should reduce the excessive noise from the outside and provide you with the best music-listening experience. Another critical factor you need to remember is the mic reception. Usually, in many Earbuds, the audio quality falls when one makes a call. The earbud you would be choosing should be fine. If you are planning to use your earbud for making important calls and gaming purposes, it is best to find the TWS Earbuds, which have good active noise cancellation quality and multiple mics. It should effectively convey your audio to the person listening. Buy a new earbud with exceptional audio and sound quality to get the best listening and calling experience. 
🔥 Top 10 best TWS Earbuds 🔥
❤️ Samsung Galaxy Buds2 Pro ❤️
Available in shades including Bora purple, white, and graphite, this Samsung Galaxy buds two pros Is extremely lightweight, Weighing about 54 grams. Its mind-blowing ANC makes it a major attraction for everyone. Whether for your important business calls or listening to music to avoid the surrounding, it is one of the best choices ever. 
Features 
It provides 24-bit high-quality audio sound. 

It minimizes noise, comfort, and clarity and is a great fit.

Active noise cancellation is its biggest attraction. You can enjoy your favorite music anywhere peacefully.

It is also undoubtedly water-resistant.
👍 Pros 
You can switch to in-person talk at any time. Start talking to the person, and the voice detection technology will automatically turn off the ANC and activate the Ambient sound. 

Comfortable in Ear fitting.
👎 Cons 
The price could be more pocket friendly and affordable. 

Not the best-preferred option if you're an avid music listener who listens to music daily for hours due to its low battery life.
💰 Price
179 USD
Verdict 
It comes in beautiful colors and mind-blowing features. It will be an intelligent purchase if you're willing to spend a little more for good quality. 
❤️ OnePlus Nord Buds True Wireless in-ear Earbuds ❤️
Available in pretty shades like white, blue agate, and black, these Sweatproof, fast-charging in-ear Earbuds are great for people who wish to go pocket friendly but with quality. Enjoy noise-free clear, crispy phone calls with four microphone designs and innovative, intelligent AI noise reduction software to reduce all the noise from the background.
Features
Charge it for 10 minutes, and you can enjoy listening to music for five hours. You can enjoy up to 30 hours of music nonstop with a single charge.

It greatly facilitates the blocking of unwanted wind sounds from the outside.

Great battery backup.

You also get the facility to choose how light or heavy you want the sound quality to be, using the three unique sound master equalizer's audio profiles, which include Bold, Bass, and Serenade.
👍 Pros
Superb economic and great value for the price.

It supports crystal-clear sound quality.
👎 Cons
It gets super fast paired with super fast and easily paired with the OnePlus six series onwards and Android 11 and above series. 

It does not come with android friendly codecs.
💰 Price
39 USD
Verdict 
For a better and exceptional sound quality experience, Dolby Atmos support enhances the overall listening experience. You will never have to look back after making this purchase.
❤️ Cambridge Melomania Touch ❤️
The third on the list is one of those earbuds with the best battery life. If active noise cancellation is not a must that needs to be present in a TWS earbud that you are choosing, then this can be the best-preferred choice for you at a very, very affordable and budget-friendly rate. They are true to their value, and for first-time experience, you can give them a try.
Features 
One of the best TWS Earbuds known for long-lasting battery life.

It caters to excellent-quality sound to the user. You can have a beautiful music experience. All in all.

It does not only end with unique features but also a super comfortable fitting.

If you switch them to low-power mode, they can run up to 50 hours of continuous music.
👍 Pros 
They are super affordable and do not create a hole in your pocket.

You can have intelligent control over the sound quality with the graphic EQ through the app. The app can also be used for multiple various other purposes.
👎 Cons
The active noise cancellation feature is not available in the Cambridge Melomania Touch.

Controls are over-sensitive. 
💰 Price
99 USD
Verdict 
As long as you don't have the criteria of an active noise cancellation facility in your earbuds, these headphones can be a great music mate for you.
❤️ JBL Live Pro 2 True Wireless in Ear Earbuds ANC Earbuds ❤️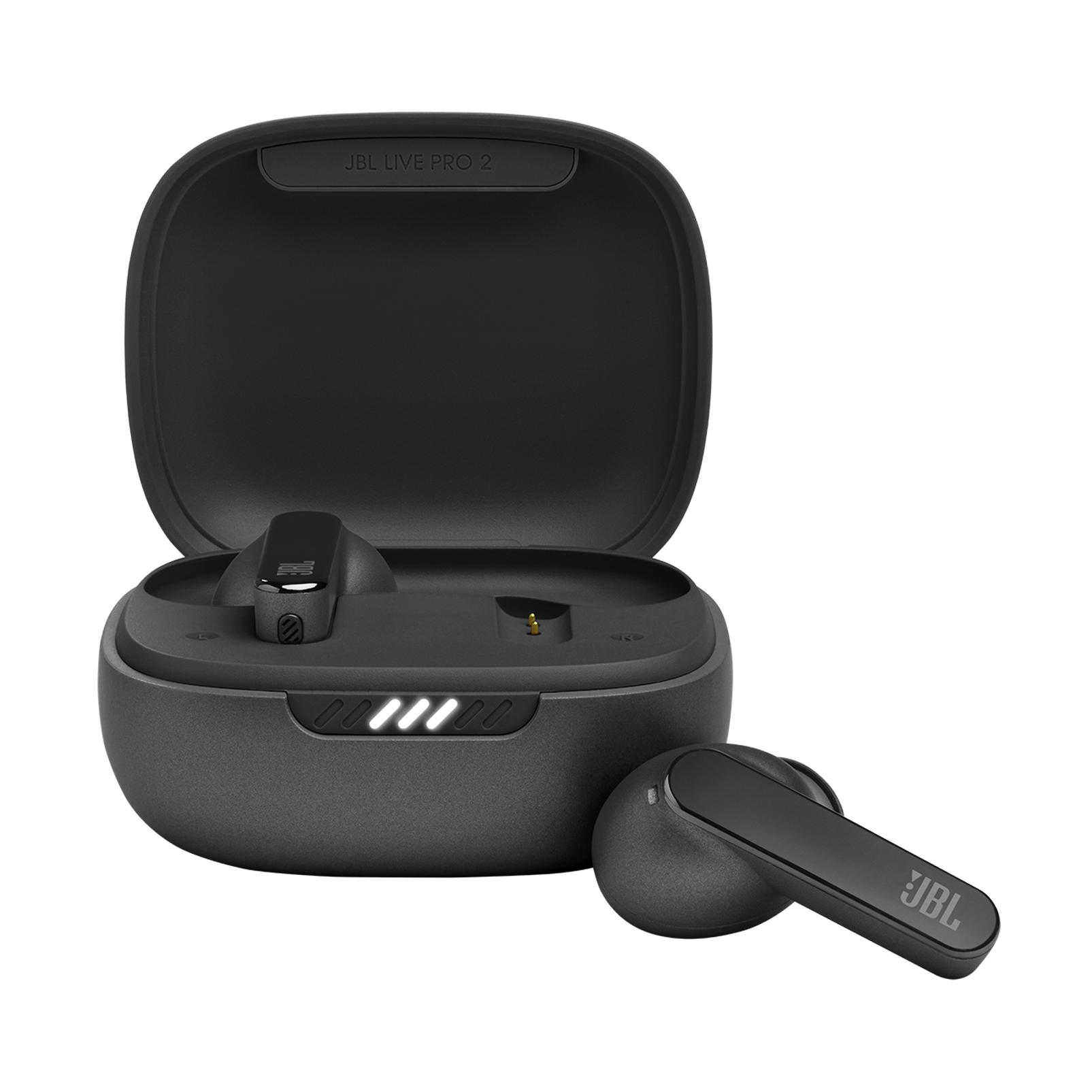 Available in soothing and pretty shades like black, blue, and silver, this active noise-canceling earbud looks smart and stylish and is indeed an intelligent purchase. It facilitates a built-in Alexa and Google Assistant accompanied by a thoughtful touch and voice control. It weighs about only 60 grams.
Features 
It has six Mics for clear And pristine called quality

.

You can listen to your favorite music for up to 40 hours. By just charging it for 15 minutes, you can continue listening to music for four more hours.

Adjustable equalizer settings are available.

Say NO to distractions with the active noise cancellation feature.
👍 Pros 
You don't need to get any more worried about misplacing your earbud. By simply using the JBL headphone app, you can spot your earbud that is missing in no time.

It offers clarity of sound and bass and extended playtime.
👎 Cons
The price could be higher for everyone. 

Mediocre microphone performances. 
💰 Price
74.95 USD
Verdict 
The elegant design and the comfortable fit are significant reasons why people love JBL Live Pro 2 True Wireless Ear Earbuds. Once you are using these, you need not worry about anything. Enjoy the music peacefully.
❤️ Sony WF-C500 Truly Wireless Bluetooth Earbuds ❤️
Throughout the years, with its mind-blowing and fantastic quality, Sony has earned a name for Itself. They are well known for the quality of electronics they offer. So the new FWF-C500 Truly Wireless Bluetooth Earbuds by Sony are worth the investment. Weighs about only 35 grams. They are incredibly lightweight, with 360 audio and 20 hours of long-lasting music. Available in different colors like black, green, white, and orange.
Features 
It has a fast charging facility.

The case is super handy and lightweight. You can carry it everywhere and anywhere.

The round shape of the earbuds gives utmost comfort and is and making it the ultimate good choice for music lovers.

Outstanding clarity while making and receiving calls.
👍 Pros
You can have the earphones in the ear, but still, they would appear like you are wearing nothing because of their small size.

It comes with water-resistant technology, so you can enjoy listening to music even while showering. 
👎 Cons 
If you expect excellent bass quality, you will be disappointed with it. 

No noise cancellation is available. 
💰 Price
58.00 USD
Verdict 
The users love its battery life, the sound quality, and how lightweight and pretty they are. You're certainly going to be happy with the purchase.
❤️ Sony WF-1000XM4 TWS earbuds ❤️
The next is yet another mind-blowing introduction of Sony, and the WF1000XM4  is a water-resistant, 41 grams TWS earbud with a 36 hours playback battery life capacity so that you face no interruption while enjoying your favorite music while traveling or working.
Features 
It facilitates an active noise cancellation technology.

It offers outstanding quality sound to the users.

It is only you, your music, and no one else disturbing your peaceful hours.

It possesses New Integrated Processor V1 developed by Sony. 
👍 Pros
Charge it for only 5 minutes and enjoy 60 more beautiful pieces of music.

Water splashes, sweat, nothing can stop you from vibing to your favorite soundtracks.
👎 Cons
The product may be expensive for some people. 

No aptX HD is available. 
💰 Price
228 USD
Verdict 
If you're willing to spend a little more behind purchasing a sound earbud, this Sony TWS earbud is one of the best-preferred options you should consider while determining your choice.
❤️ Google Pixel Buds Pro ❤️
For regular earbud users, the best earbud around the corner is Google Pixel Buds Pro. With the high rise of competition in the current market, Google pixel buds pro offers a beautiful experience at an affordable rate. Besides the active noise cancellation to eliminate the excessive surrounding sound, it fits perfectly into the ear canal to cause no pain or problem to the user. It is also available in fantastic color options to choose from. 
Features 
It is one of the best earbuds that offer exceptional touch control.

It has unparalleled Superb sound quality. 

Come with considerably good battery life. 

It also supports a wireless charging facility.
👍 Pros
Has One of the best noise-cancellation technologies. 

It is an affordable pick for many. 
👎 Cons
No hi-res codec support

The microphone clarity is more complex than AirPods. 
💰 Price
197 USD
Verdict
The Google pixel bud Pro is one of the best earbuds you can choose for your Android device at a considerably low price. Its excellent sound quality offers a perfect fit, and the active noise cancellation makes it a significant attraction.
❤️ Bose QuietComfort Earbuds I ❤️
The Bose QuietComfort noise cancellation earbuds are available in colors like Triple black, sandstone, and soapstone. They are fashionable not only by their looks but also by their features. These water-resistant wireless Bluetooth earbuds ensure you get the best music experience anywhere. It makes the sounds of the world fade away in only the beauty of the music that prevails. They serve unbelievably well.
Features 
It has a clever aware mode preinstalled in it.

Top-notch decency is maintained in the quality of sound. You can have the best music experience sitting anywhere on earth.

It provides excellent touch controls over the earbuds.

It supports an astonishingly great noise-cancellation feature.
👍 Pros 
It provides a super comfortable fitting into the ear canal.

It has a secure case for earbuds.
👎 Cons 
The wireless charging facility is absent here.

They are quite a lot expensive. 
💰 Price
199 USD
Verdict
Though you might be wondering if you can get better earbuds at the same price with some more features, we suggest you consider its remarkable noise cancellation capacity and excellent sound quality. 
❤️ Realme Buds Air 3 True Wireless in-Ear Earbuds ❤️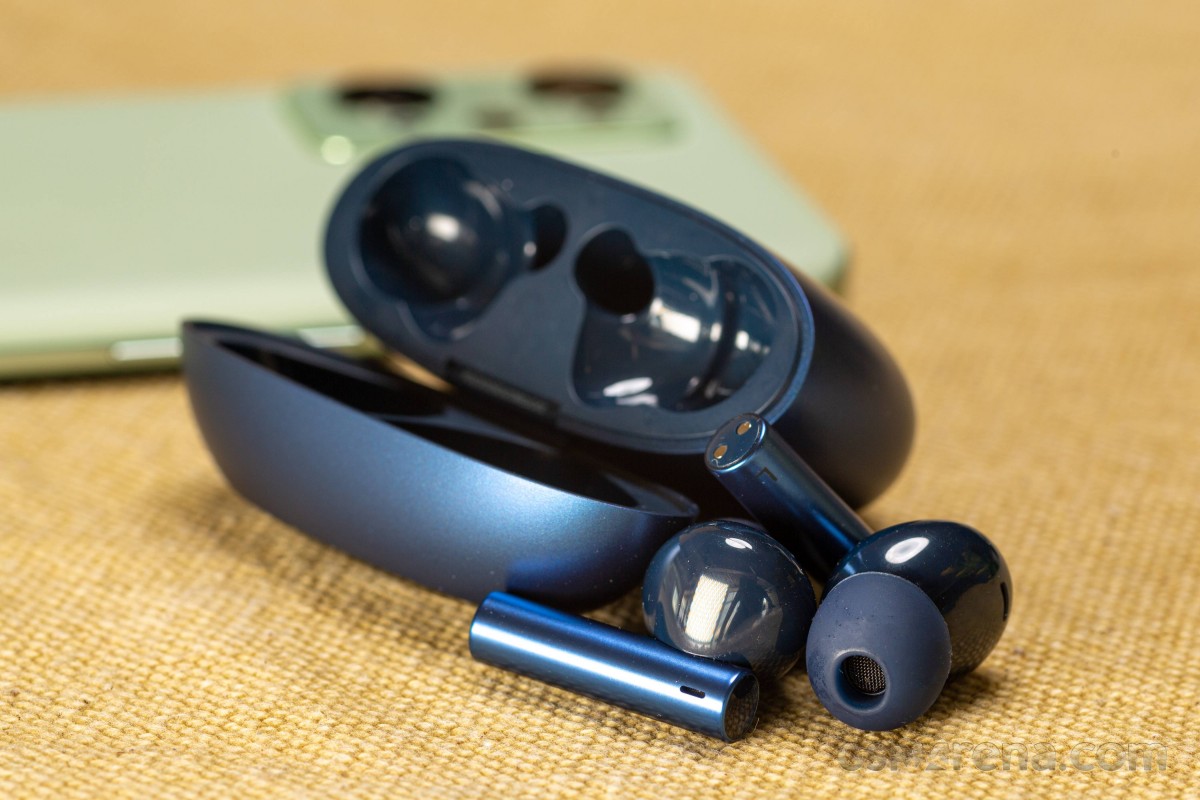 Over the past few years, Realme has evolved a lot, making itself one of the most trusted brands for electronic users. The Realme buds air 3 has a 30-hour-long battery life with fast charging feature and thus making it an excellent choice for music lovers. When you feel your earbuds are draining, charge them for a few minutes, and you are ready to enjoy your music again.
Features 
It supports a dual AI mic.

It comes with a 42 dB ANC facility enabled.

It has an IPX5 water-resistant technology.

It facilitates dual device pairing.
👍 Pros 
The 10mm drivers that it has offers a better deep bass experience.

You get access to a customizable audio tuning option.
👎 Cons
The noise cancellation facility is better than people expect.

The vocals sound metallic. 
💰 Price
39 USD
Verdict 
The reason why most people love and prefer the Realme true wireless in-ear earbuds is because of the battery life and sound quality that it offers. Also, they are pretty stylish, adding beauty to the overall look. You can carry them around without worrying that they will ruin the overall look.
❤️ PTron Newly Launched Bassbuds Nyx TWS earbuds ❤️
Last but not least in the list, the PTron Newly Launched Bassbuds Nyx TWS earbuds. One of the biggest and most significant features it supports is the different movie and music modes to maximize the user's experience. It weighs around 46 grams and has an HD mic for a better experience.
Features
It has a touch sensor enabled to it.

The technology is water resistant so you can use it during your exercise sessions, bathing, and other areas involving water use.

The unique design that Is offers is very attractive. 

A 30mAH battery and a 250mAH battery in the charging case back earbuds. 
👍 Pros
The price Is very affordable for every music lover.

It offers an overall good quality of sound to the listener.
👎 Cons 
The bass quality could be more suggestive and impressive.

No dual pairing and no volume support. 
💰 Price
70 USD
Verdict 
The transparent design is very fashionable, thus making it one of the best-preferred choices for users at very affordable and pocket-friendly rates.